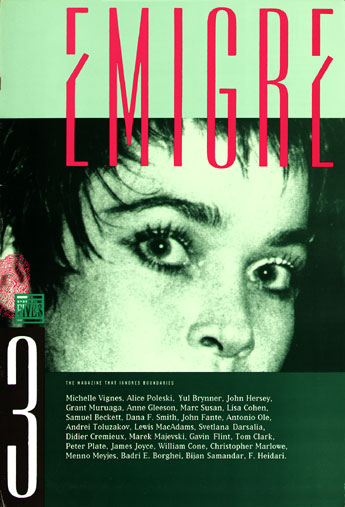 Features work by Japanese/American painter Gavin Flint, French artist Didier Cremieux, and French photographer Michelle Vignes.

Poetry by South African Lisa Cohen, American Tom Clark, and a bilingual poem by Los Angeles-based writer/activist Lewis MacAdams.

Short stories by Peter Plate and John Fante, and an interview with Dutch screenplay writer Menno Meyjes.

Plus surprise pull-out poster.

First issue of Emigre in which all early, coarse-resolution fonts designed by Zuzana Licko are used throughout. The texts were set using either MacWrite or MacPaint and were printed out in galleys on the ImageWriter.