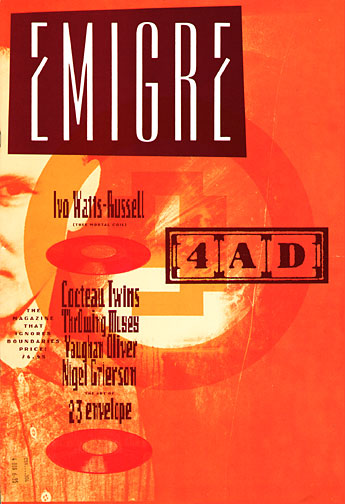 The London-based music label 4AD has provided the Emigre office (and thousands of fans around the world) with some of the most inspiring music to date. We were particularly impressed with the comprehensive design approach of the label and decided to devote an entire issue to the work and ideals of this indie label, which surprisingly remains relatively unknown in the U.S.

The issue features lengthy interviews with Vaughan Oliver and Ivo Watts-Russell, respectively the graphic designer and founder of 4AD, as well as essays on the Throwing Muses and Cocteau Twins, two of the label's most successful bands.

Also includes an 8-page insert specially designed for this issue of Emigre magazine by 23 Envelope, the in-house design team at 4AD.