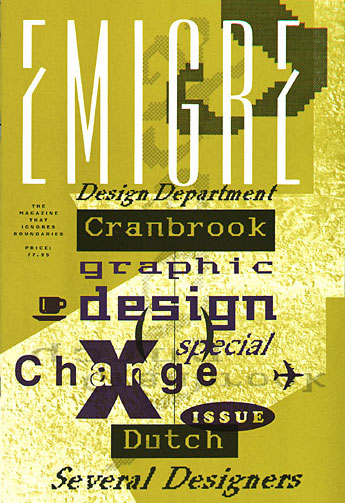 Emigre 10 was entirely edited, designed and produced by the graduate students at Cranbrook Academy of Art in Bloomfield Hills, Michigan.

The issue reflects on the exchange program between Cranbrook students and Dutch graphic design studios. The work focuses on the differences that exist between American and Dutch graphic design and their respective cultures.

With contributions from Vincent van Baar, Max Kisman, Bart de Groot, Rick Vermeulen, Andrew Blauvelt, Allen Hori, Scott Santoro, Glenn Suokko, Ed Fella, Jeffery Keedy, Ed MacDonald, Lucille Tenazas, and many others.

Includes large size pull-out poster titled "See for Yourself" designed by Rudy VanderLans.