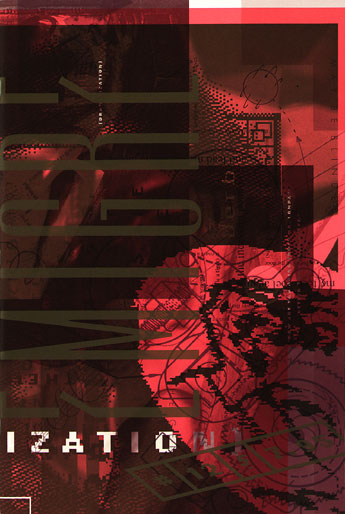 Although graphic design and printing are completely dependent upon each other, the two don't always mix well. Most designers prepare mechanicals with little or no knowledge about the stripping and offset printing process, and printers are often expected, by hook or by crook, to realize the designer's ideas. Results often fall short of the designer's expectations, and much money is spent without necessarily improving upon the quality of the printed page.

This issue is devoted to the art of pre-press and printing, featuring the work of graphic designers who utilize these disciplines as an integral part of the design process. Includes page/poster designs by Allen Hori of Cranbrook Academy of Art, book artists Warren Lehrer and Phil Zimmermann, and Rudy VanderLans.

Also includes an essay by Ed McDonald about the life and work of H.N. Werkman, the Dutch printmaker whose body of work, created in the 1940s, was the single most important inspiration for the creation of this issue.

Plus a letterpress printed insert by Bay Area based printer Julie Holcomb.