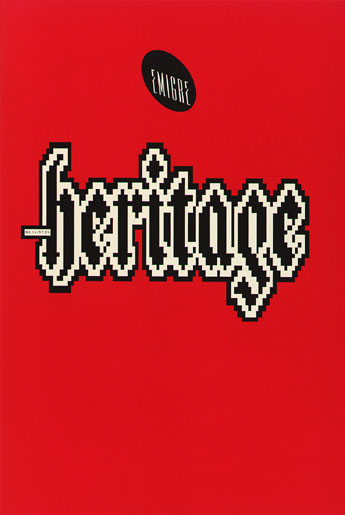 After Zurich designer Richard Feurer met Rudy VanderLans in California, Emigre was invited to visit Zurich to discuss graphic design, culture and tradition as seen through the eyes of a group of young Swiss graphic designers, including Peter Bader, Richard Feurer, Polly Bertram and Daniel Volkart. Also interviewed were notables Wolfgang Weingart, Hans-Rudi Lutz, April Greiman, and Hamish Muir of 8vo.

The issue was designed using Zuzana Licko's Triplex, a "friendlier" version of Helvetica and, as an homage to Jan Tschichold, a distinct center axis approach was utilized throughout the editorial part of the issue.

Introduction by Wolfgang Weingart.

Includes a special 24-page insert written, designed and produced in Zurich, Switzerland by Richard Feurer, Peter Bader, Polly Bertram & Daniel Volkart, Roland Fishbacher, Margit Kastl-Lustenberger and Daniel Zehntner.