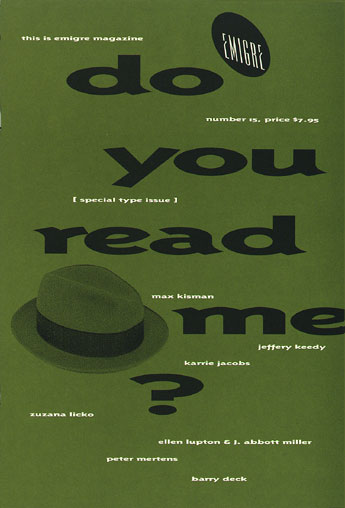 This issue is about type. It is about our interest in the design of new typefaces and our concern for their legibility, and why we need new typefaces in the first place.

Featuring new, original typeface designs by, and interviews with, type designers Zuzana Licko, Jeffery Keedy, Barry Deck and Max Kisman. Also, conversations about type with design critic Karrie Jacobs, and Johnny D., a distant relative of THIRST.

Plus, Peter Mertens, of the Dutch magazine TYP, explains why illegibility is a misnomer. And Ellen Lupton and J. Abbott Miller discuss Structuralism and typography in their essay "Type Writing."

Includes a large size pull-out poster titled "Do You Read Me."