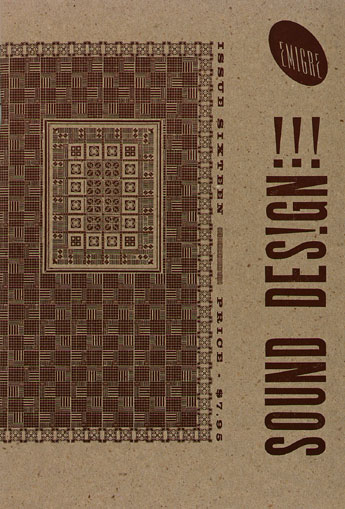 One of the perks of publishing Emigre magazine is that we receive countless numbers of unsolicited printed and recorded materials of all kinds. People have sent us literally hundreds of fanzines, magazines, posters, books, cassettes and other ephemera. After five years of collecting, we decided to share with you some of the work that we have found to be particularly inspiring, funny, and at times significant.

Learn all about Bruce Licher's Independent Project Press and Records, James Towning's BLACKmusic label, Nancy's Magazine, VEX, and many other unbelievable enterprises and creative projects mostly overlooked by the masses.

Emigre 16 also celebrates the launch of the Emigre Music label with a large size pull-out poster. The issue features interviews with Emigre Music's first three recording artists: Stephen Sheehan, Every Good Boy and Fact TwentyTwo.

The cover of this issue was designed and printed at Independent Project Press by Bruce Licher. It was printed on a hand-fed Vandercook 219 letterpress on .014 plain chipboard.