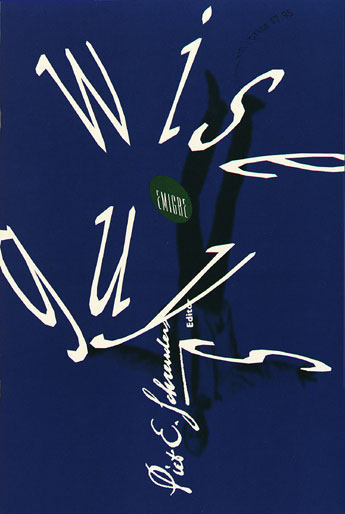 This issue focuses on the work of graphic designers Edward Fella and Piet Schreuders.

Edward Fella practiced as a commercial artist in Detroit, Michigan for 30 years before returning to study graphic design at the Cranbrook Academy of Art. While at Cranbrook, and currently as a teacher at Cal Arts, his idiosyncratic style has influenced many young graphic designers throughout the United States and beyond.

Piet Schreuders, a self-taught graphic designer based in Amsterdam, Holland is best known for his publication Furore, and his booklet Lay In, Lay Out in which he accuses the graphic design profession of being criminal.