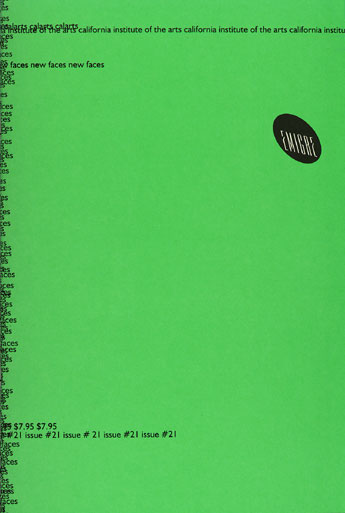 Edited by Mr. Keedy.

Featured in this issue is the work of graduate and undergraduate graphic design students at California Institute of the Arts in Valencia, California. Because we are always interested in what the future of graphic design might bring, every once in a while Emigre focuses on a particular design school whose work we feel might have an impact on the development of design.

This issue consists of actual school assignments whose mechanical parameters were slightly altered to fit the page size and printing restrictions of Emigre magazine.

The student projects featured include interpretations of critical writings in graphic design, both visually and verbally, as well as projects ranging from typeface designs to the design of the cover of Emigre magazine.