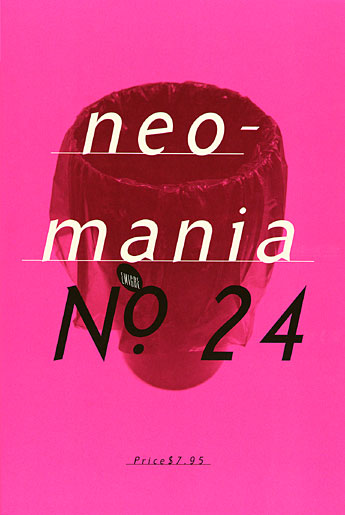 And then there was Ray Gun. Founded by former Creem publisher Marvin Jarrett, this self-proclaimed "Bible of music and style," arises out of the ashes of the cultzine Beach Culture, and once again teams up B.C.'s editor Neil Feineman with graphic designer David Carson.

Find out what caused the rise and fall of Beach Culture magazine and get a behind the scenes look at the raising of Ray Gun. Featuring lengthy interviews with publisher Marvin Jarrett and editor Neil Feineman.

Also featured is the essay "Neomania." Written by Cal Arts graduate Anne Burdick, this article questions the value and pitfalls of style within graphic design.