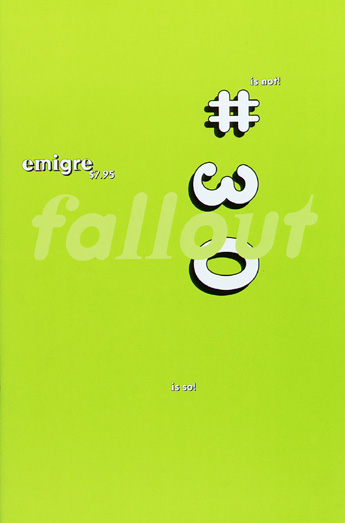 Steven Heller's article "The Cult of the Ugly" which was published in the British design magazine \Eye, received more response than any other article they ever published. It hit a nerve with its readers and subsequently created an intellectual fallout of sorts that is casting quite a shadow.

For this issue of Emigre, Michael Dooley travelled to New York to meet and interview Heller, who is one of America's most prolific graphic design critics, to talk about the Eye article and other topics concerning graphic design.

In addition, Dooley spoke to Edward Fella, Jeffery Keed, and David Shields, three designers whose work was among the pieces selected by Eye as exemplary of "Ugly."