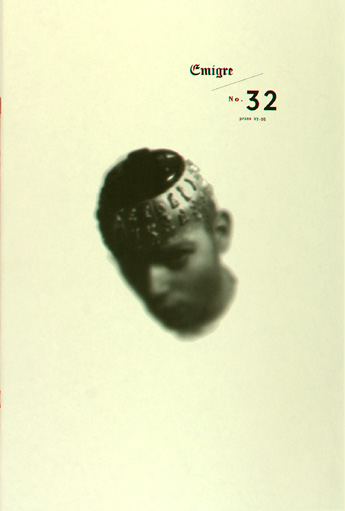 Imperfect condition. Remaining copies have knicks and dents.
This issue focuses on graphic design's role within culture, politics and society.
Includes the first installment of Andrew Blauvelt's two part essay titled "In and Around: Cultures of Design and the Design of Cultures." The essay discusses the role of designers in the system of representation.
Dutch philosopher and design critic Hugues C. Boekraad discusses the role of graphic design in the public domain in his essay "Norm and Form."
Philosopher and art critic Mark Bartlett looks at design as a catalyst for cultural change in "Beyond the Margins of the Page."
Zuzana Licko, in her essay "Discovery by Design" answers the question posed by Ellen Lupton: "Can new designólike new scienceódiscover phenomena that already exists in the fabric of typographic possibility? If so, who owns a discovery?"
In "Breathing Through the Body of A," Brian Schorn creates a fictionalized typographic history.
And, finally, Putch Tu reflects upon the Information Superhighway while traveling Route 666 on a Ducati mororcycle. The article was given visual shape by Gail Swanlund.