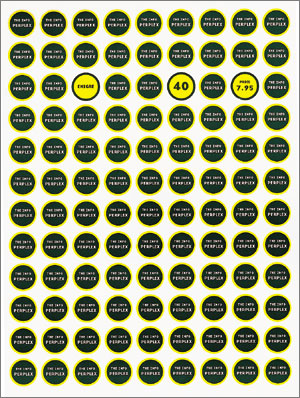 Edited by Andrew Blauvelt.

In his essay "Unfolding Identities," Andrew Blauvelt looks at the hybrid and mutable nature of information and asks "Where is the pleasure in information design?"

Teal Triggs meets John Warwicker of the London-based collective Tomato in "Bob Prosody" a collaborative effort which maps visually and through texts their individual and collective journeys. The piece takes the reader through conversations on The Beats, sculpting information, models of interconnectivity and colliding planets.

Diane Gromala in "Recombinant Bodies" examines the relationships among the body, design, and the impact of technology, from Descartes to biological soup.

Anne Burdick reviews Jay David Bolter's book Writing Space: The Computer, Hypertext, and the History of Writing, and considers its value for graphic designers.

Frances Butler, in "Punctuation, or the Dream of Legibility: From Vision to Substance," takes an historical look at the structures and spaces devised for "holding" and "shaping" meaning."