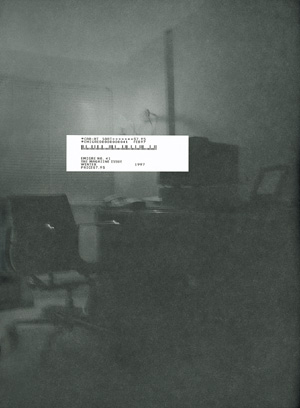 (1 copy for sale. Slight denting on top left corner. Otherwise near mint condition.)

When it comes to magazines, which ones do we remember best, and what about them is it that makes them so memorable? This is the question we posed to five people whom we admire greatly and who, for one reason or another, can offer intriguing angles from which to analyze and talk about magazines.

To force some kind of definite judgment, each person was asked to choose one magazine that made a lasting impact on them and then to expound on their choice and the general topic of magazines.

Martin Venezky, the art director of Speak, chose to write about Billboard magazine because, as he put it, "I was intrigued with rankings."

Nancy Bonnell-Kangas, the publisher of Nancy's Magazine, subtitled "America's favorite bad-ass little variety magazine," selected WET, the Los Angeles cult zine devoted to gourmet bathing and beyond.

Daniel X. O'Neil, a writer who publishes visually entertaining poetry books—while being concerned that his choice might further diminish his standing among his literary friends—picked The Globe, the tabloid that first exposed Dick Morris's sexual escapades.

Denise Gonzales Crisp, a writer and graphic designer, simply couldn't decide between People, the magazine we all claim we never read, or Bust, a New York based feminist magazine. So we suggested she covers both.

Kenneth FitzGerald chose to write about Creem, when it was published during the years 1970-1976, and when it was Lester Bangs' first home.

In addition, Emigre 41 will contain a 32-page facsimile of the (possibly fictional) magazine project entitled The News of the Whirled, also produced by Kenneth FitzGerald.