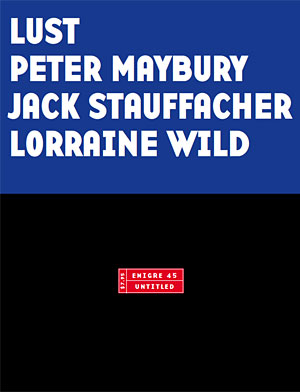 Back to basics. This issue features interviews with members of the Dutch graphic design team LUST, who discuss their form-follows-process approach to graphic design, and Peter Maybury, the Dublin-based designer for cultural institutions such as Code magazine, the Douglas Hyde gallery and the Dublin French Film Festival.

Also, Chuck Byrne looks at the experimental typographic print work of San Francisco-based letterpress printer and designer Jack Stauffacher, while Andrew Blauvelt, in his essay "Head to Hand," does a "deep reading" of the book designs of Lorraine Wild, the Los Angeles-based designer, writer, critic and educator.

Richly illustrated with over 60 full-color reproductions.