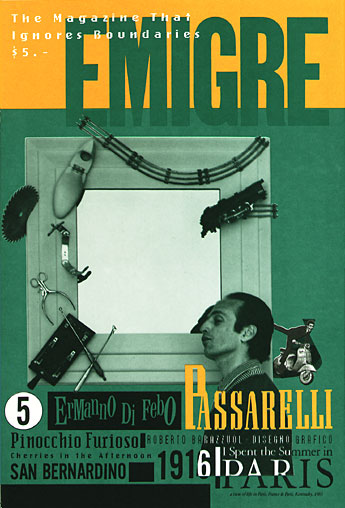 This issue presents "The Successor to Cornell: The Art of William William Passarelli," an in depth interview by Jeffrey Browning. Also, a conversation with Ermanno Di Febo, the Italian photographer and fashion show producer.

Furthermore, an overview of the work of graphic designer Roberto Barazzuol, the illustrated story "Pinochio Furioso by Gianmaria Mussio, the poem "Cherries in the Afternoon" by Susan Roberts, the graphic short story "I spent the Summer in Paris" by artist/writer Susan E. King, and the illustrated story "1916" by French artist Didier Cremieux.

Also included is the pull-out poem "San Bernardino" by writer/poet/activist Peter Plate.