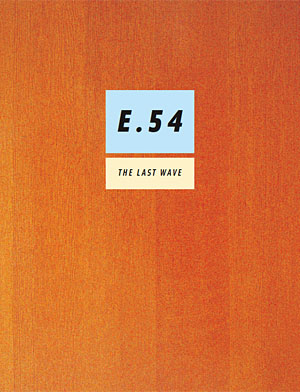 A huge, heretofore unseen graphic design collection was unearthed recently. No one knew where exactly it came from, or whose collection it was. The perplexed curators who stumbled upon it write in their introduction: "The reflection in the monitor was our faces of dismay, as we searched in vain for information on the materials. Among the materials we found a bound journal which we initially took for an artist's book. Its pages were densely layered with notes, images, clippings, and scraps of all kinds of printed matter. We eventually discovered that the journal outlined what may have been meant as a potential exhibition of the file's works. Left to ourselves to make sense of the materials, we eventually came to the exhibition before you. If it is the intended exhibition we can't say. And what we can say seems ludicrous."

Over 250 pieces of graphic design are shown, gathered from around the world. Most likely, you have never seen these before.

Essay by Kenneth FitzGerald.