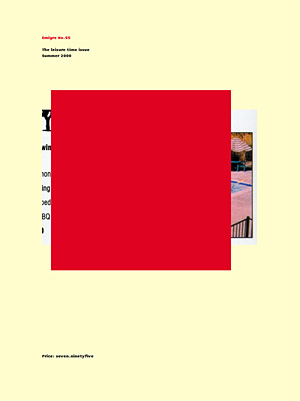 Centered on the desert photography of Bruce Licher and Rudy VanderLans, this issue shows how these two designers merge their personal photographic explorations with their graphic design work. Bruce Licher's segment features a series of panoramic photographs of desert landscapes and their application in the packaging and promotional design work for his band Scenic.

VanderLans creates an unusual type specimen by mixing texts from the 1901 book The Desert by John C. Van Dyke with photographs from a recent road trip to the Mojave desert.

Also includes the final installment in a series of portraits by Elliott Earls titled "Gangsters and Their Effect on my Soul."