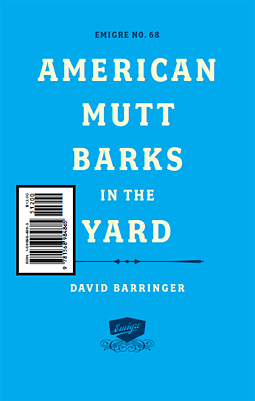 (Slight marks on cover. Otherwise near mint condition.)

One of our goals in publishing a design magazine is to set Emigre apart from the herd. We want to stay off the beaten path, so to speak, and seek out what lies beyond the obvious. We want to push the limits of design publishing even as we work to survive. When we noticed that, in the last few years, design publications had suddenly become oversweetened by so-called "eye candy," we decided to challenge the imagination, not just tickle the optic nerve, and focus on design writing.

Today, when it comes to design writing, we are not alone. Blogs are the new order, and the order is growing. Design blogs have their virtues, of course, but blogging about design appears to be habit-forming and has become an end in itself, with the very rapid-fire, off-the-cuff nature of blogging favoring the short, the sweet, the quick, and the now. This phenomenon triggered in us a reflexive need to once again play the role of contrarian. We wanted to do something unique, something no other design magazine had ever done, something that, whatever it turned out to be, would speak to designers in a way that a blog could not. The answer came to us in the form of "American Mutt Barks in the Yard" by David Barringer. It is the longest "Dear Emigre" letter we have ever received. The author describes it as "ambitious and reckless and impassioned," but that's putting it mildly. At 34,940 words, it fills the entire 128-page issue of Emigre 68. The essay started as a simple reply to issues #65 and #66, but exploded into an indepth, critical analysis of design and advertising that only traditional book publishing can accommodate properly.

While we're aware of the paradox (after all, there's nothing unique about publishing a traditional book), we have no doubt that David Barringer's essay dares to tread where few have tread before. "I offer it for publication in Emigre," wrote Barringer. "I can imagine it literally nowhere else."

Neither can we.

Co-published by Princeton Architectural Press.