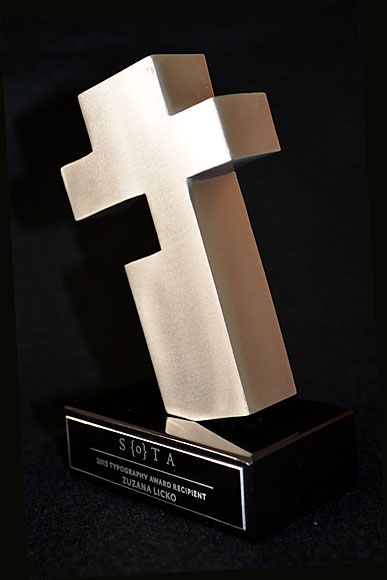 Zuzana Licko Wins SOTA Award! 08.29.2013

The Society of Typographic Aficionados (SOTA) announced that type designer Zuzana Licko has been honored with the 2013 SOTA Typography Award. The presentation took place on Saturday, August 24, 2013, at the Hilton Hotel in Portland, as part of TypeCon 2013.

The SOTA Typography Award is presented each year to an outstanding member of the type community. Past recipients include Hermann Zapf (2003), Ed Benguiat (2004), Matthew Carter (2005), Adrian Frutiger (2006), David Berlow (2007), Gerrit Noordzij (2008), Gerard Unger (2009), Doyald Young (2010), Erik Spiekermann (2011), and Mike Parker(2012).







Emigre in Japan 08.28.2013

Each year the wonderful Japanese design magazine +81 organizes Tokyo Graphic Passport, a creative event based on "the Graphic Design ethos of galvanizing cross-cultural exchange and mutual understanding." This year the event was held at the Daikanyama T-SITE (Tsutaya Books) in Tokyo from August 12 - 20, 2013. Emigre was invited to be a part of the event to display its popular type specimens.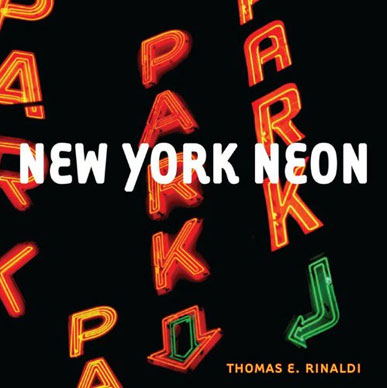 ShowTime #4 05.21.2013

Typeface: Tarzana
Client: W.W. Norton
Design Studio:W.W. Norton
Country: USA

Have you used Emigre fonts? Send us your proudest productions. If we like what we see, we'll post them here. Please send image files to editor@emigre.com (72 dpi jpg files only).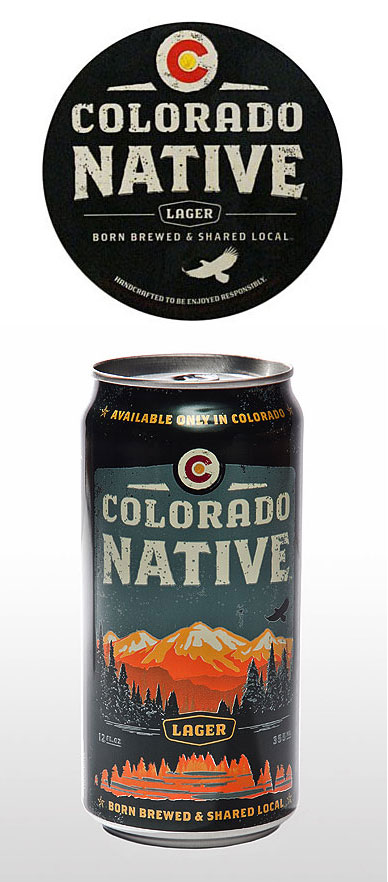 ShowTime #3 05.20.2013

Typefaces: Brothers and Los Feliz
Client: Colorado Native
Design Studio: The Tenfold Collective
Country: USA

Have you used Emigre fonts? Send us your proudest productions. If we like what we see, we'll post them here. Please send image files to editor@emigre.com (72 dpi jpg files only).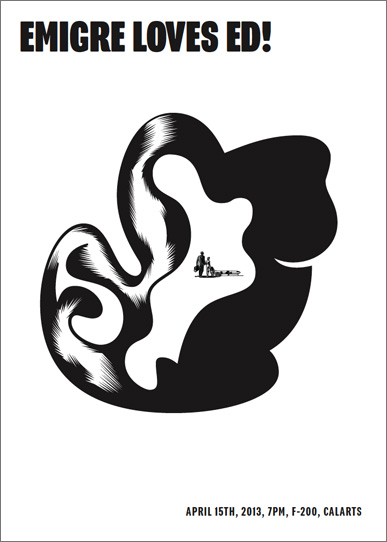 Emigre Loves Ed 05.05.2013

On April 15th, Ed Fella delivered his final lecture as a full-time faculty member at CalArts. To honor him, fellow professors and a handful of alums and friends of Ed designed posters to announce the lecture and celebrate his work. Above is Emigre's contribution.

Ed's been a great inspiration to Emigre over the years, and we remain proud to have released two fonts designed by him: the wonderfully idiosyncratic OutWest and FellaParts, a series of abstract doodles, one of which was used in the poster above.

Also, check out Michael Dooley's essay on Ed at Imprint.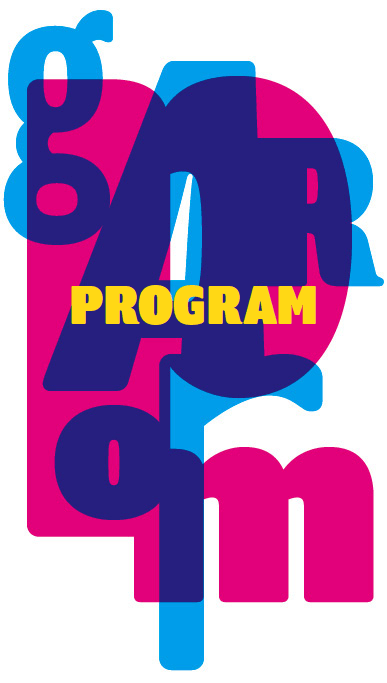 Introducing Program 04.02.2013

Designed by Zuzana Licko, Program is a type designer's typeface. It's about the craft of typeface design and the particular details and effects that type designers fret over when they design type. It mixes different structures, stem endings, and weight distributions not usually employed in a single family of fonts. It features both rounded edges evoking the effects of reproduction, and ink traps, the technique used to counteract that effect. The idea was to create a series of fonts with strong individualistic features, challenging the constraints of a central theme that is usually imposed on a family of fonts, while still relating to each other in terms of overall look and feel.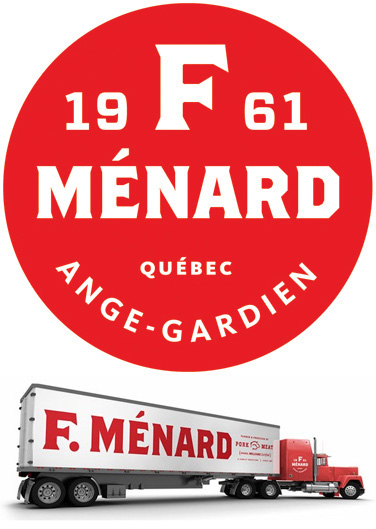 ShowTime #2 04.02.2013

(Main) Typeface: Brothers
Client: F. Ménard
Design Studio: lg2
Country: Canada

Have you used Emigre fonts? Send us your proudest productions. If we like what we see, we'll post them here. Please send image files to editor@emigre.com (72 dpi jpg files only).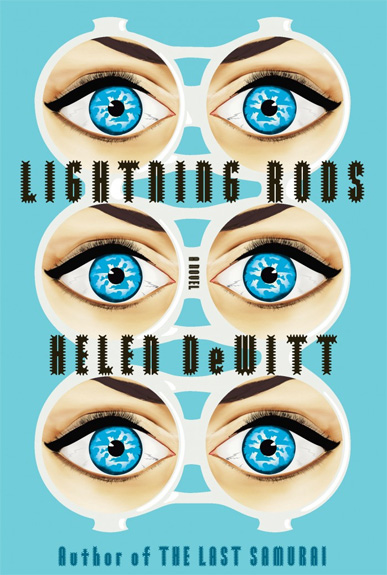 ShowTime #1 04.01.2013

Typeface: Modula Ribbed
Client: New Directions
Design Studio: Steve Attardo
Country: U.S.A

After making and selling type for nearly 30 years, we come across our fonts in use everywhere we go. For a while we actively collected samples. Designers would send us their work showing their use of Emigre fonts, and we would buy books that we would never read but since they used our fonts we had to have them. This collection soon became impossible to manage, and somewhat expensive to upkeep, and we've since let it slide.

The use of our fonts has only increased over the years, and we are eager to catch up and share some of the best examples of Emigre fonts in use. We'll be posting a number of favorites here on our News Page in the coming days and plan to make it a recurring feature.

Have you used Emigre fonts? Send us your proudest productions. If we like what we see, we'll post them here. Please send image files to editor@emigre.com (72 dpi jpg files only).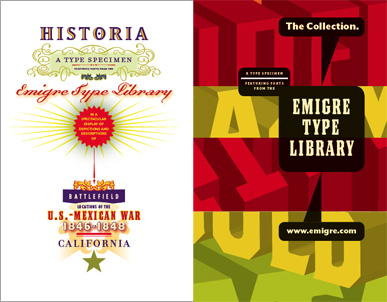 Talk of the Town 03.29.2013

Here's a round-up of recent mentions of Emigre in the press.

Check out Steven Heller's essay on Emigre in The Atlantic. The intro states: "Emigre Fonts, the cutting-edge type creators of the Macintosh revolution have become elder statesmen in a now-crowded field." The part about the field being crowded sure rings true to us.

Also, two of our recent type specimen catalogs struck a nerve with Eye magazine. Design critic Rick Poynor reviewed the Historia catalog, and Eye editor John Walters waxes poetic about The Collection catalog.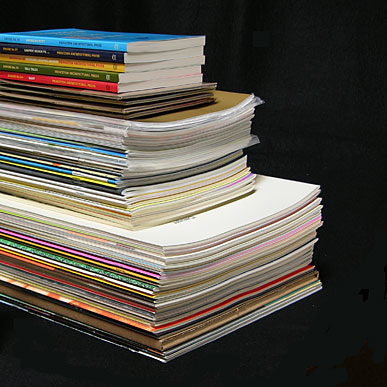 Cataloguing Emigre Magazine 10.17.2012

Between 2001-2006, the Goldstein Museum of Design at the University of Minnesota added a full set of Emigre magazines to its collection, which provided a significant anchor for GMD's graphic design collection. This acquisition, guided by Professor Steven McCarthy, was made possible by the Anne Brey Fund. In total, Emigre published 69 issues between 1984 and 2005. Subversive and sophisticated, its founders Rudy VanderLans and Zuzana Licko – together with numerous designers, writers and artists – assisted in elevating typography and graphic design to a serious and respected field of study.

In 2011, GMD awarded its annual Joss Internship to MFA graduate student Jessica Barness (currently Assistant Professor at Kent State University), who devised a project that meticulously mined the contents of Emigre. By creating an online interface, others are allowed to see the impressive breadth of contributions over the publication's 22 year existence. This interactive index focuses on connections between issues, people and the original typefaces used throughout the magazine.







Zuzana Licko Wins SOTA Award!
Alda Designer Berton Hasebe Receives Print Magazine Honors
Emigre Sponsors TYPO San Francisco 2012
Emigre at Museum of Modern and Contemp. Art in Bolzano, Italy
Emigre at the Walker Art Center, Minneapolis
Emigre at Victoria & Albert Museum, London
Emigre at Contemporary Art Museum, Raleigh, NC
The Legibility Wars are Over and the Winner is...
Emigre Typefaces Enter MoMA Design Collection
Council Holding Court in New Orleans
Emigre Magazine Preserved in Zurich
Emigre Featured on Fast Company Website
Emigre Publishes New Type Specimen
Emigre Book at Athenaeum Bookstore in Amsterdam
Emigre at Gallery 16 Installation
Emigre Book at SFMoMA Museum Store
Emigre Magazine at Berardo Museum in Lisbon, Portugal
Emigre Featured in IDEA Magazine
Brand New Emigre Catalog Arrives at Emeryville Warehouse
Emigre Puzzler Prints at North Berkeley Frame & Gallery
Emigre Photo Portfolio Presented at The Photography Show 2007
Emigre at the Museum of Modern Art, New York
Emigre Vases at Heath Ceramics
Emigre Photo at San Jose Museum of Art
A Graphic History of Emigre Magazine by Idea
Emigre Magazine at Visionaire Gallery
Emigre at the Centre Pompidou, Paris
Emigre and Gallery 16 Present: 13 Big Western Landscapes
by Rudy Vand
Fish Eye; A Talk for the Screen


Emigre Newsletter
You can add yourself to the Emigre Newsletter emailing list. We use the Emigre Newsletter to help keep you informed of new products, services, and special limited offers.