13 Big Western Landscapes, Fig. 138
From the series 13 Big Western Landscapes.
Pigment print on canvas, stretched onto bars.
48 x 58 x 2 inches.
Co-published by Gallery 16 and Emigre.
Printed by Urban Digital Color, San Francisco.
Signed, numbered and dated on reverse in black pencil.
Edition of 10.
Available only through Gallery 16.
Please contact Gallery 16 to purchase this print.
501 3rd Street, San Francisco, California, 94107, USA, (415) 626-7495
http://www.gallery16.com/index.php?page=artists&artist=rv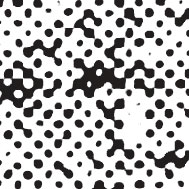 Actual size detail from sample print.