Allemande

(Blue/DarkBlue)

$300.


From the Puzzler Prints series.
Digital Image C print.
29 x 31.5 inches, including white border.
Published by Emigre.
Printed with the Durst Lambda digital laser imager.
Edition of 50.

Please specify priority express shipping and allow 5 weeks for printing and shipping. These prints will be shipped in a tube.

With Puzzler, Zuzana Licko revisits and expands upon some of her earlier forays into decoration and geometric constructions of abstract elements. Licko created the Puzzler elements in digital font format, which she then used for composing these images.

Prints are numbered, signed and dated by the artist on a sticker which is attached to back of print. Additional sticker is supplied which can be attached to back after framing.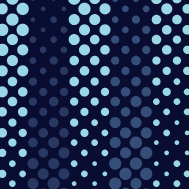 Actual size detail from print.