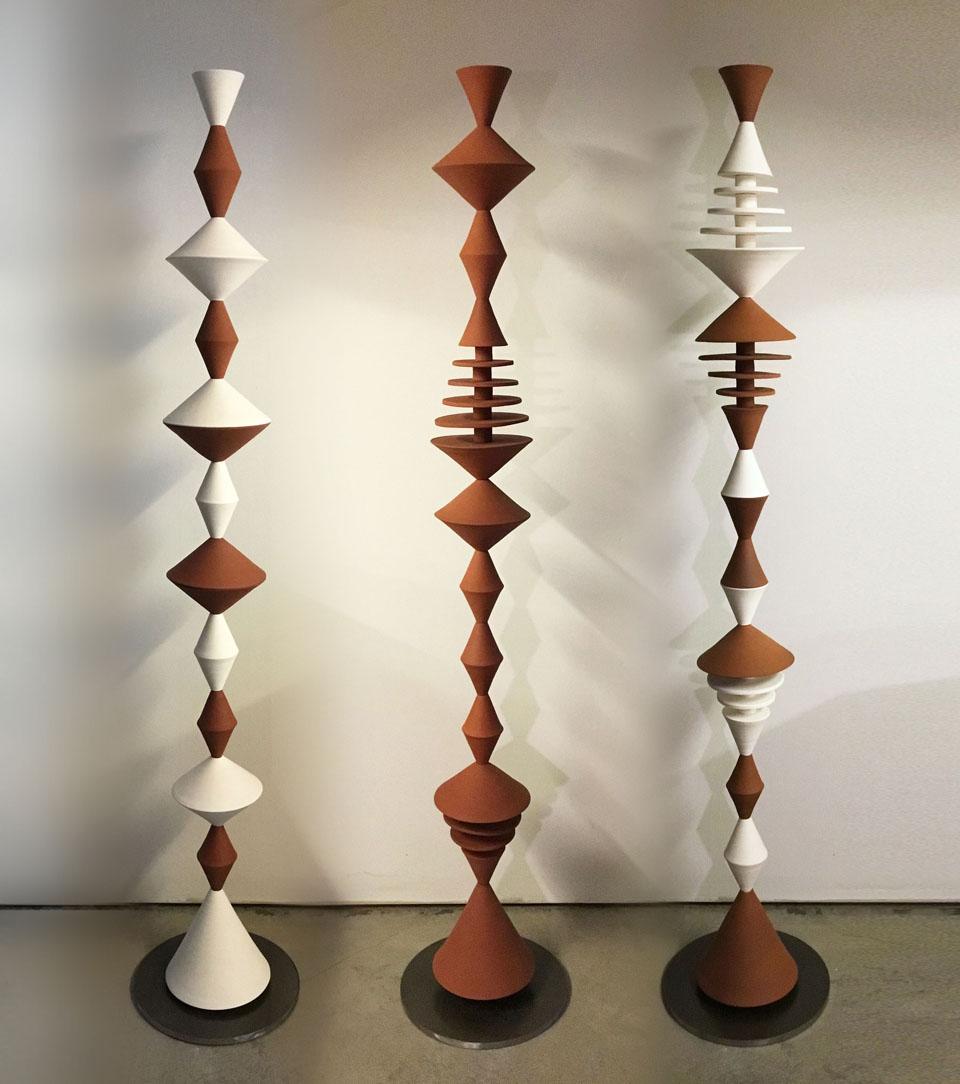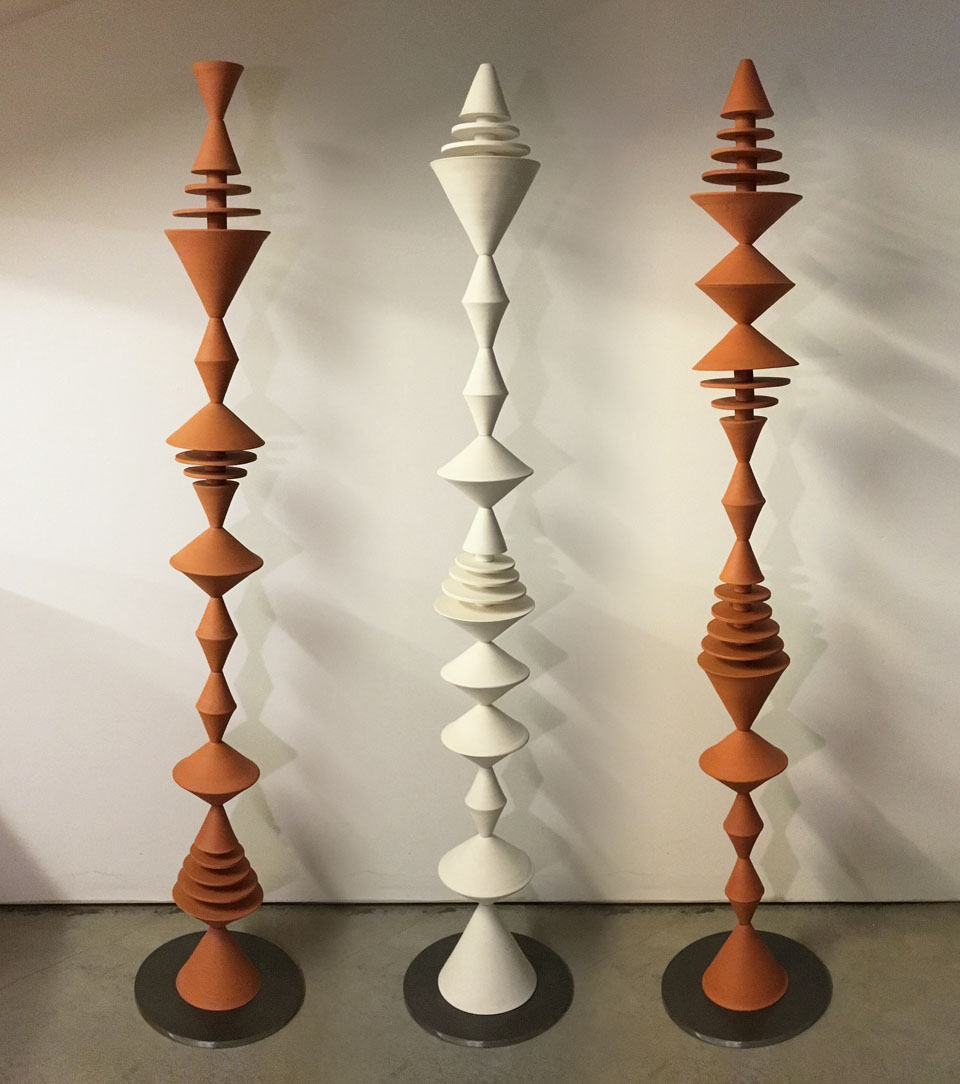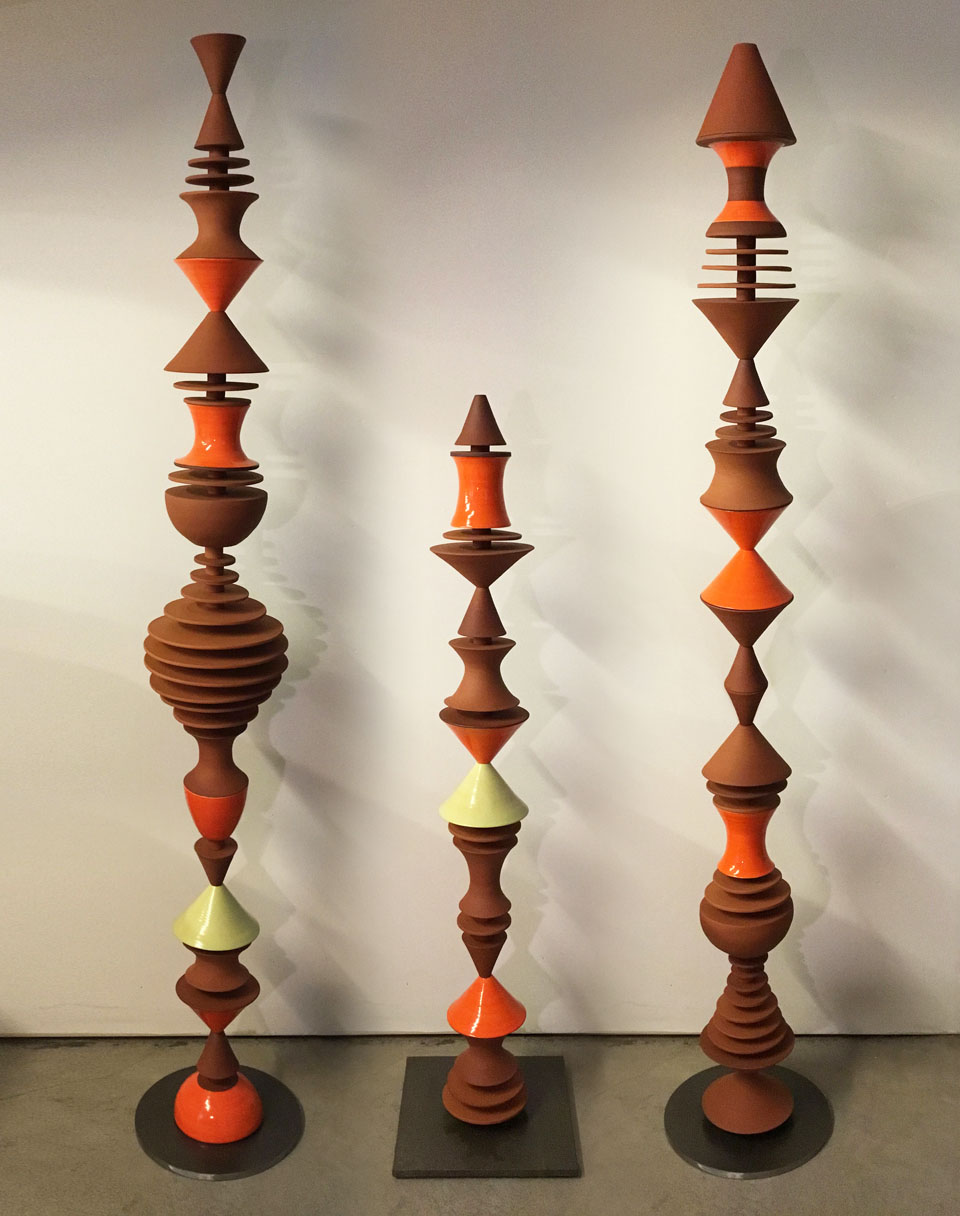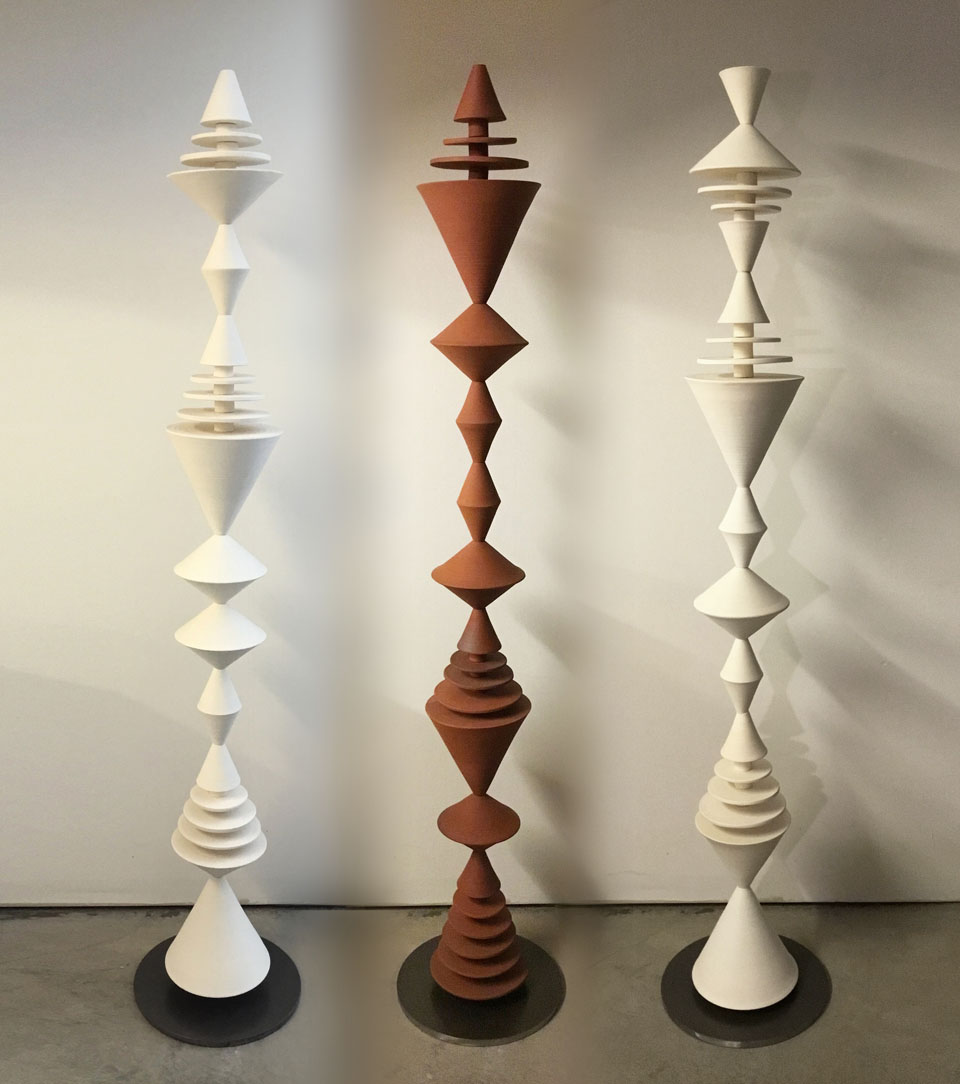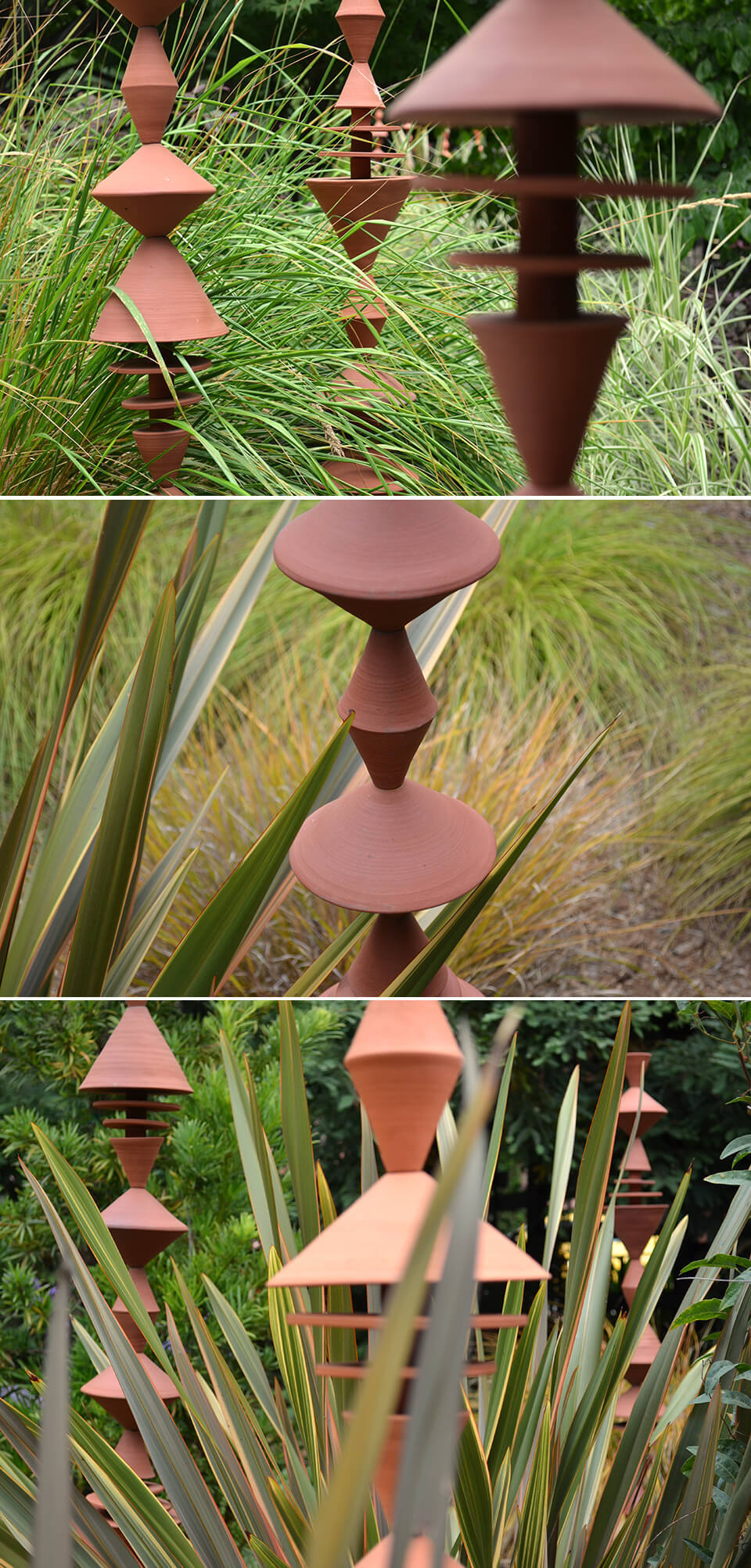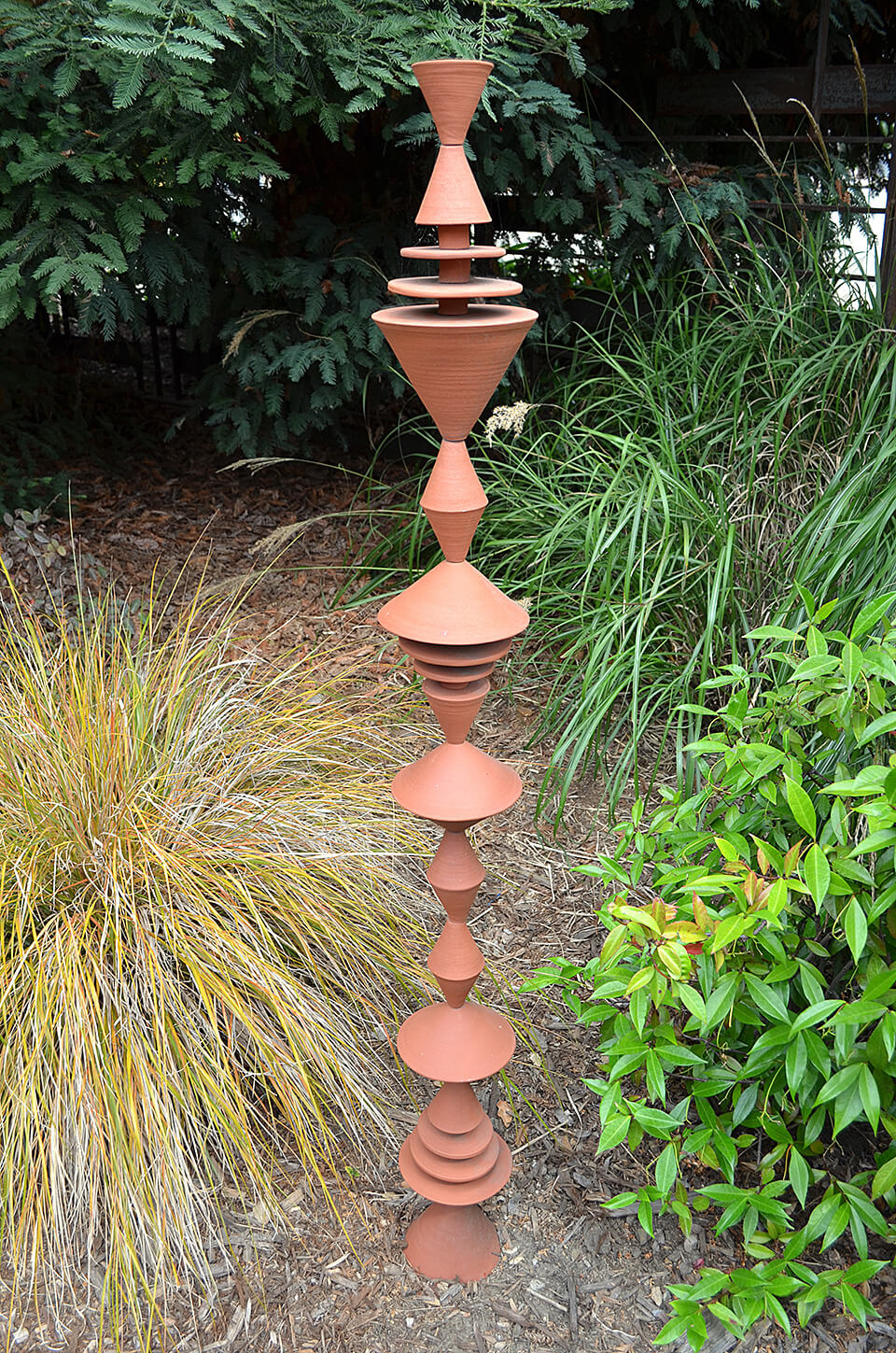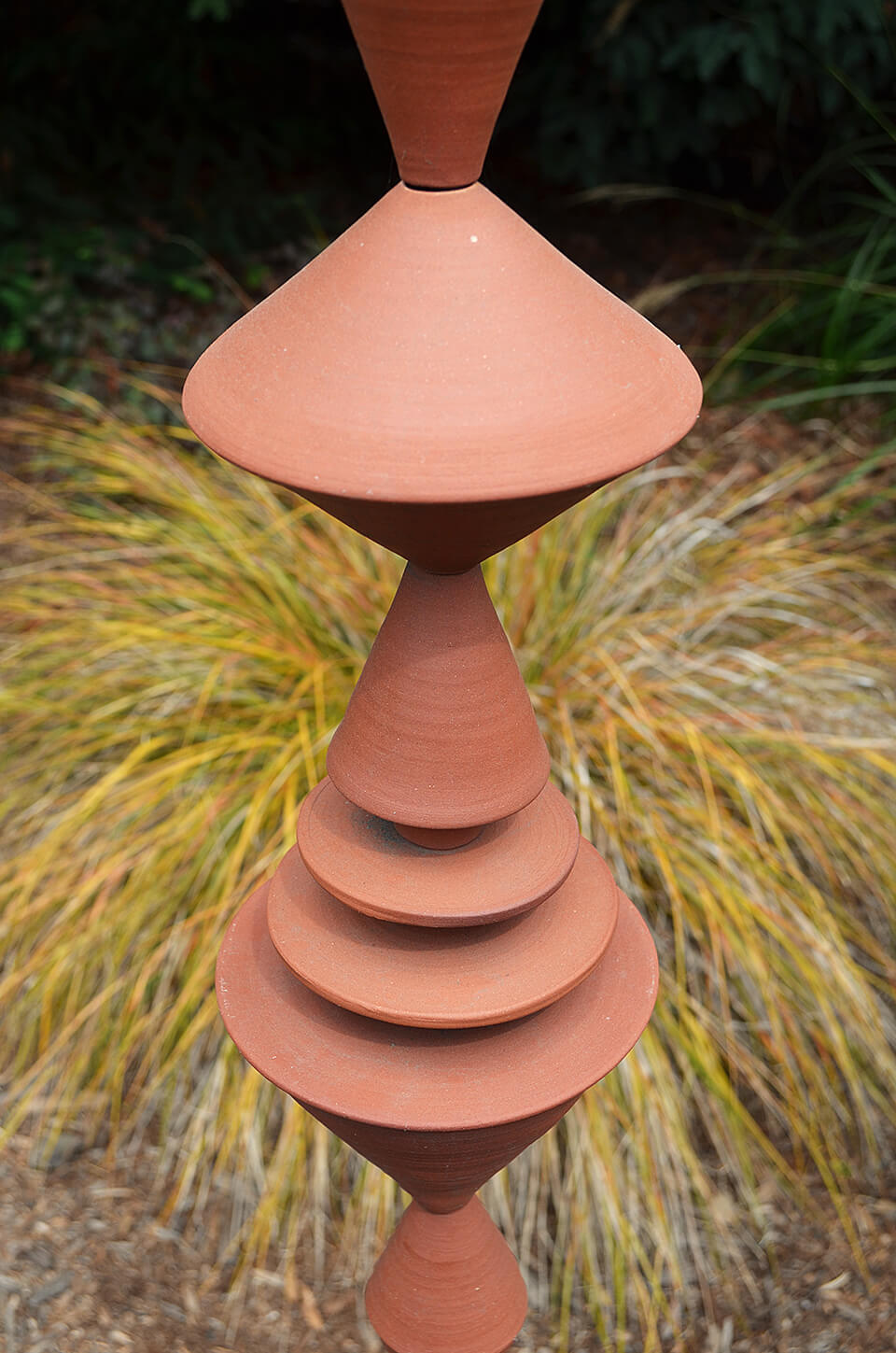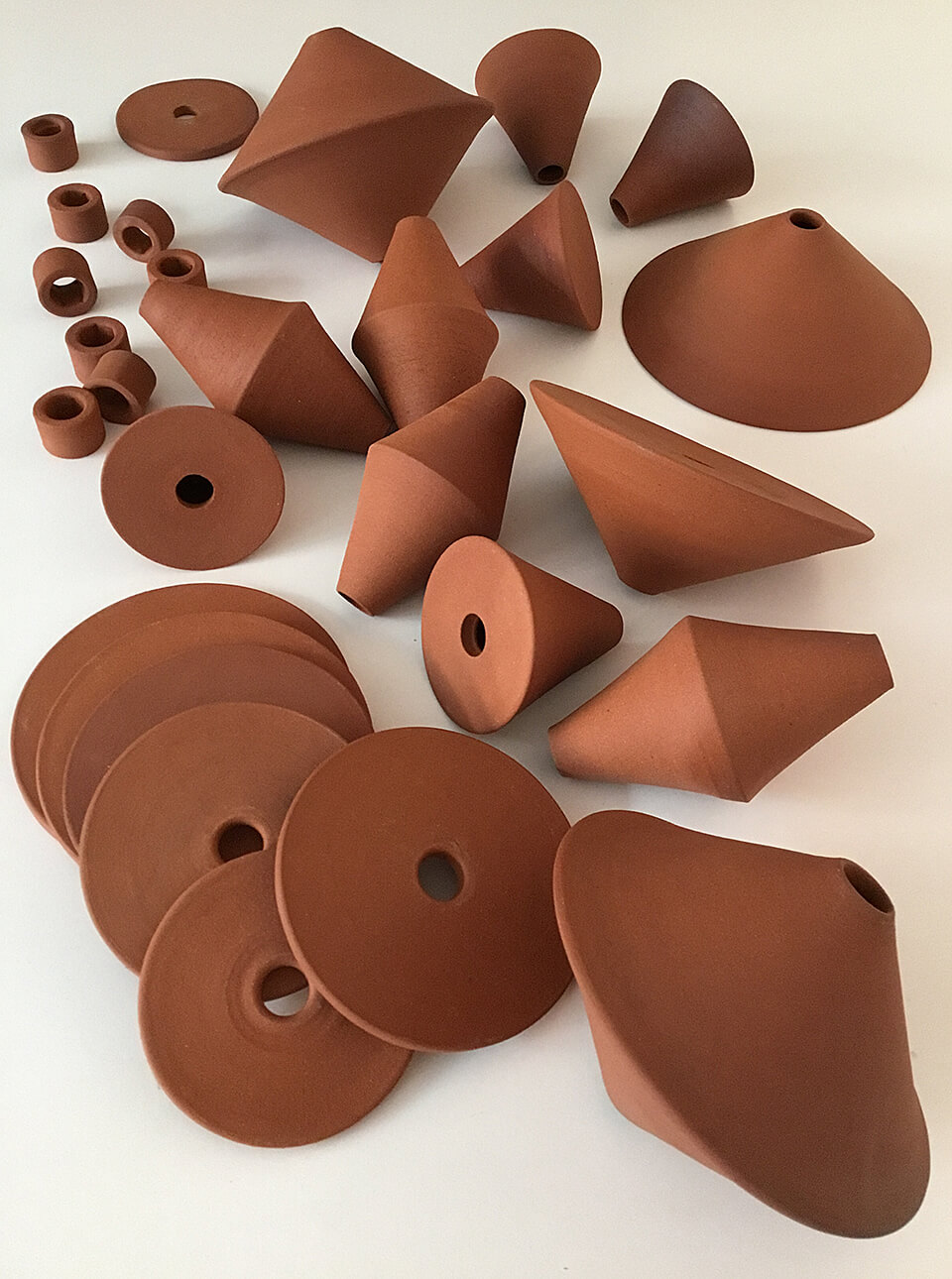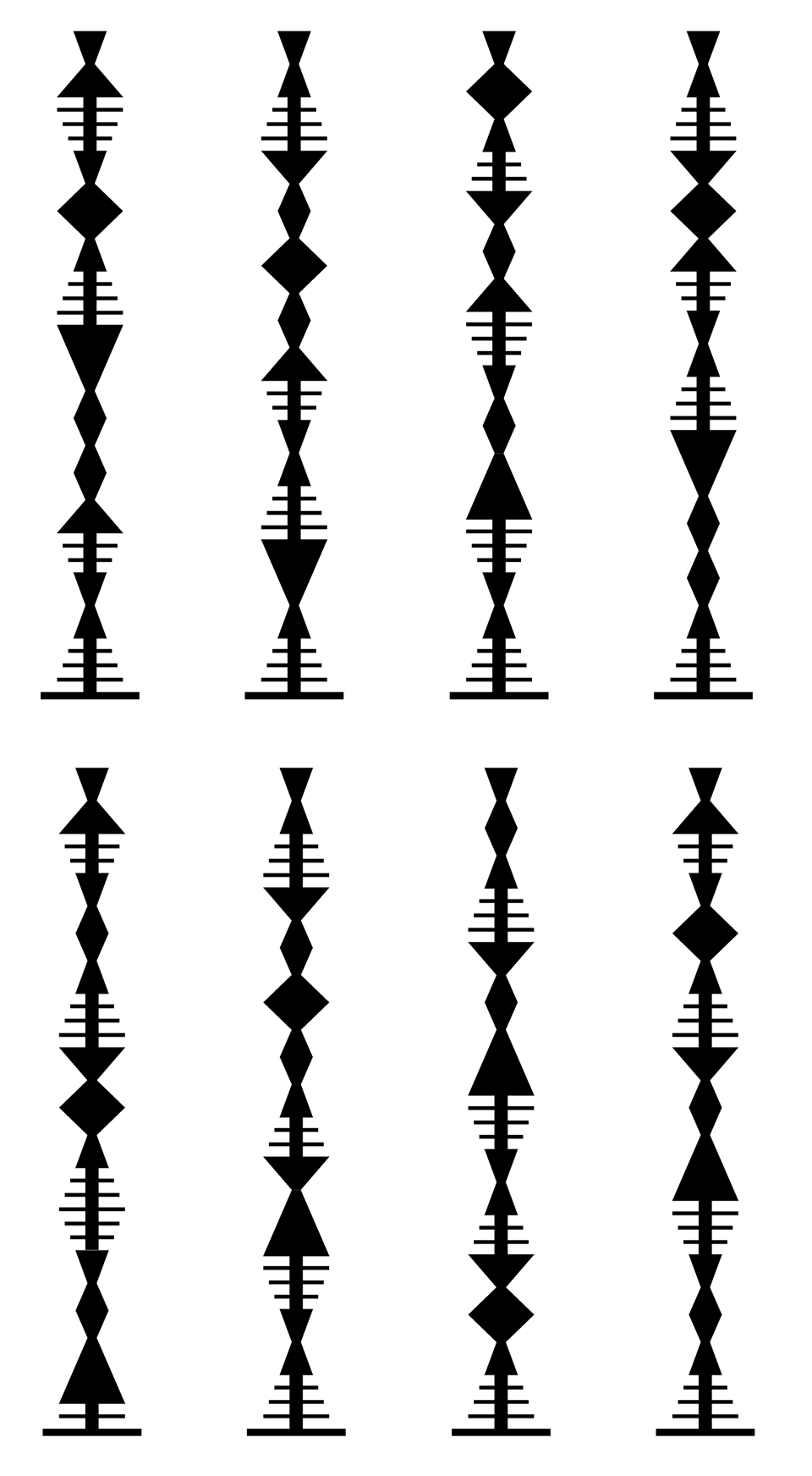 Ceramic Cone Sculptures
Designed and produced by Zuzana Licko, these ceramic cone sculptures are composed from modular handmade pieces. With a nod to mid-century modern, the geometric forms repeat playfully, complementing both plants and architecture. The unglazed stoneware echoes the color palette of terra-cotta planters.
Delivered unassembled, the elements are threaded onto the provided metal stand at installation site. Each composition is unique and may have slight variations.
60" tall, 12" wide at metal base, large cone is approximately 7.5" wide.
On view at:
Gallery 16
501 3rd Street, S.F., CA
June 2 - July 22, 2023
Inquire for preview checklist