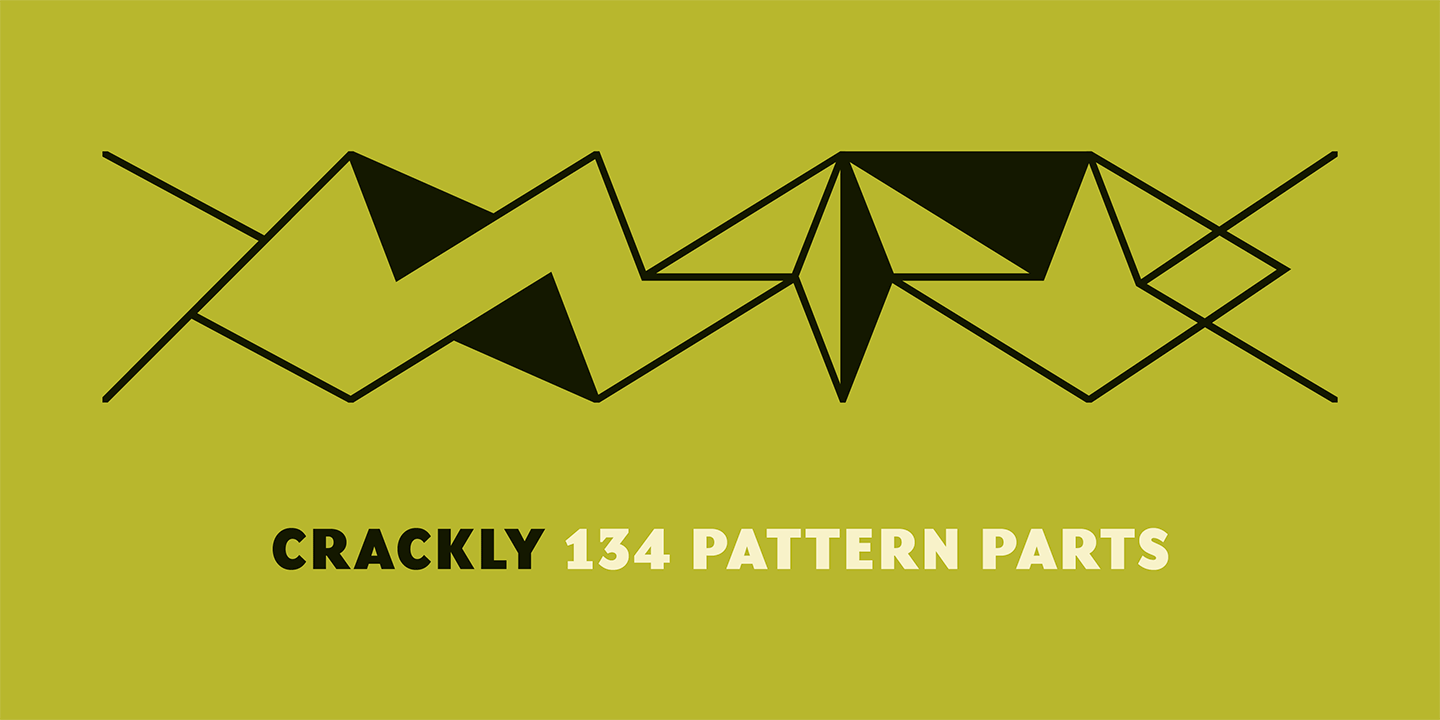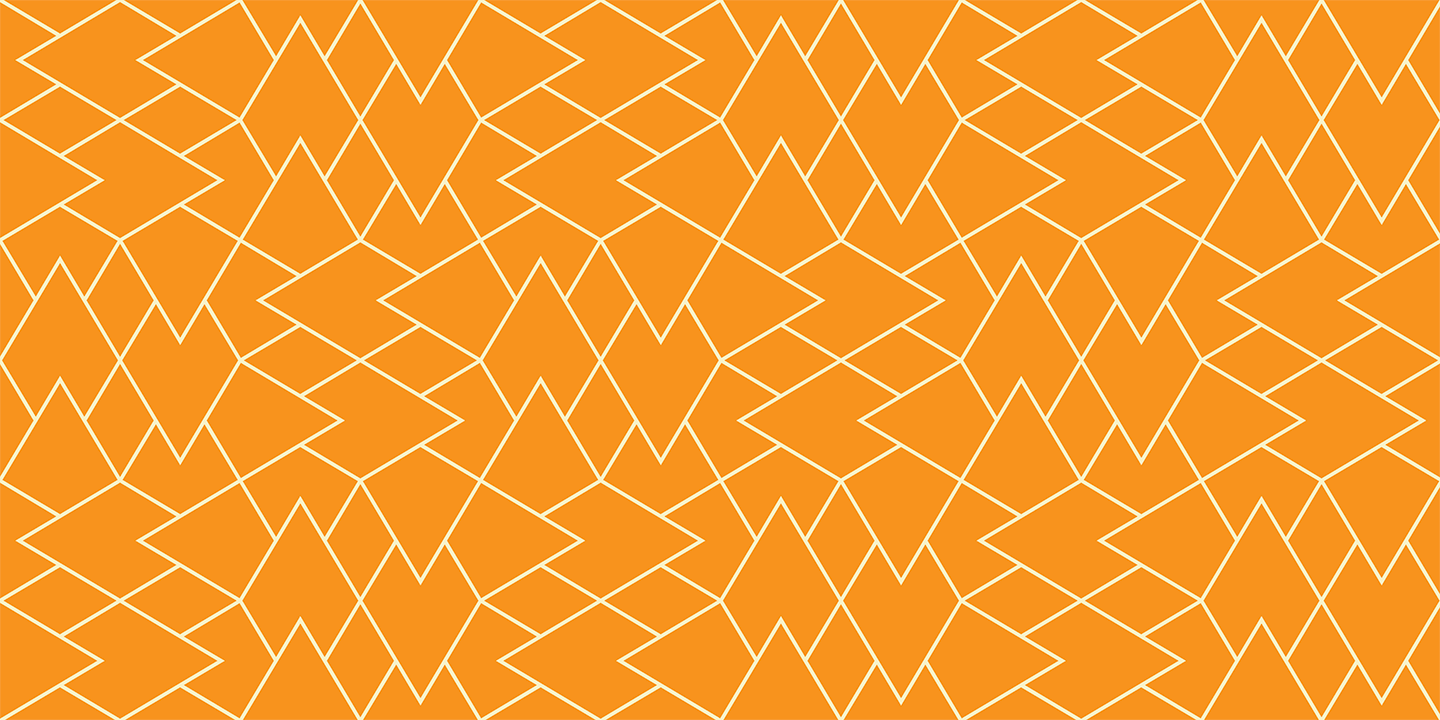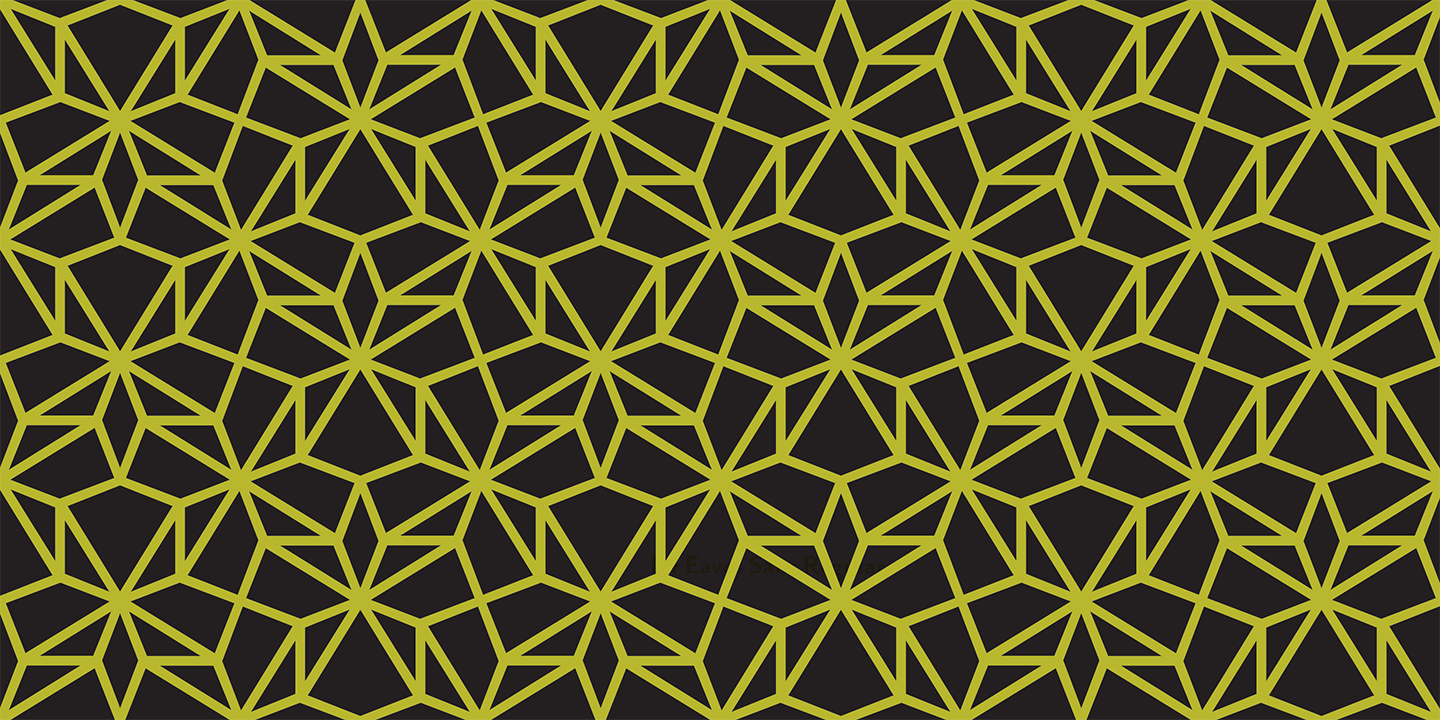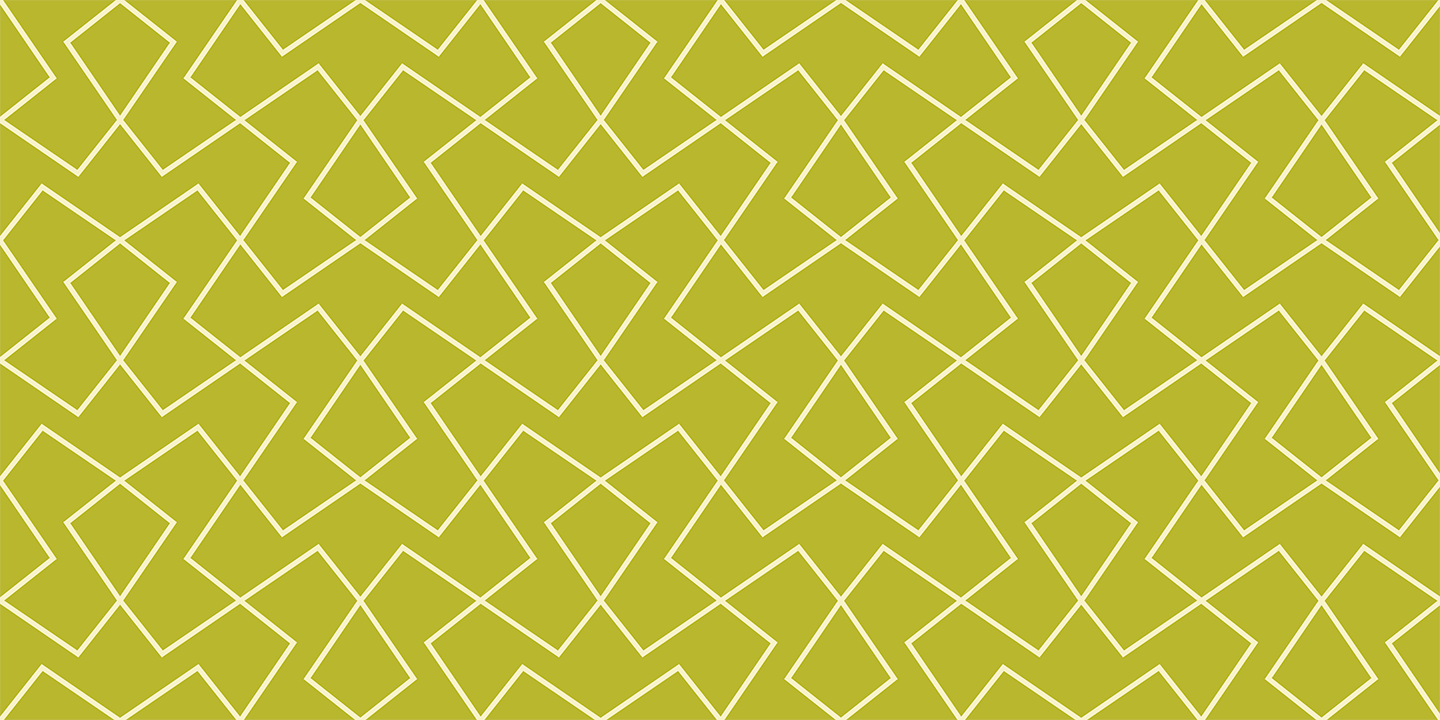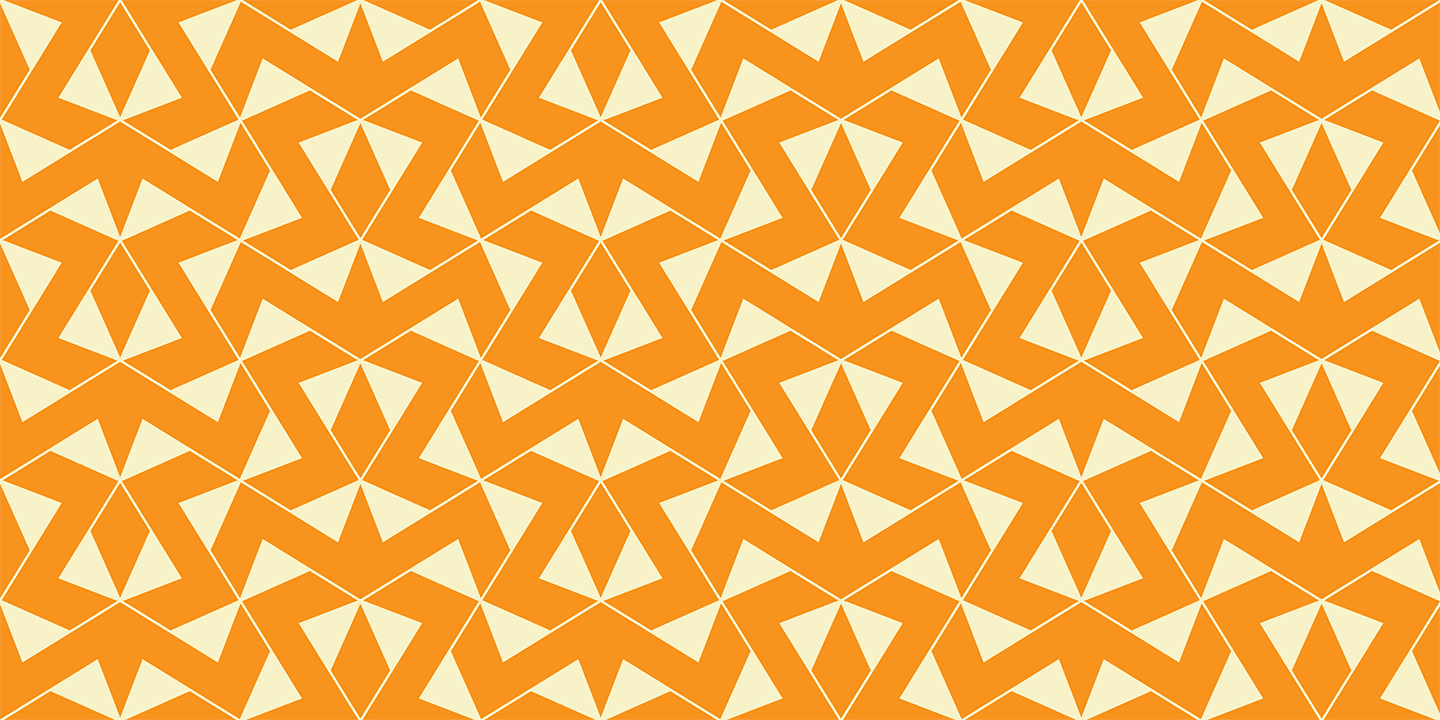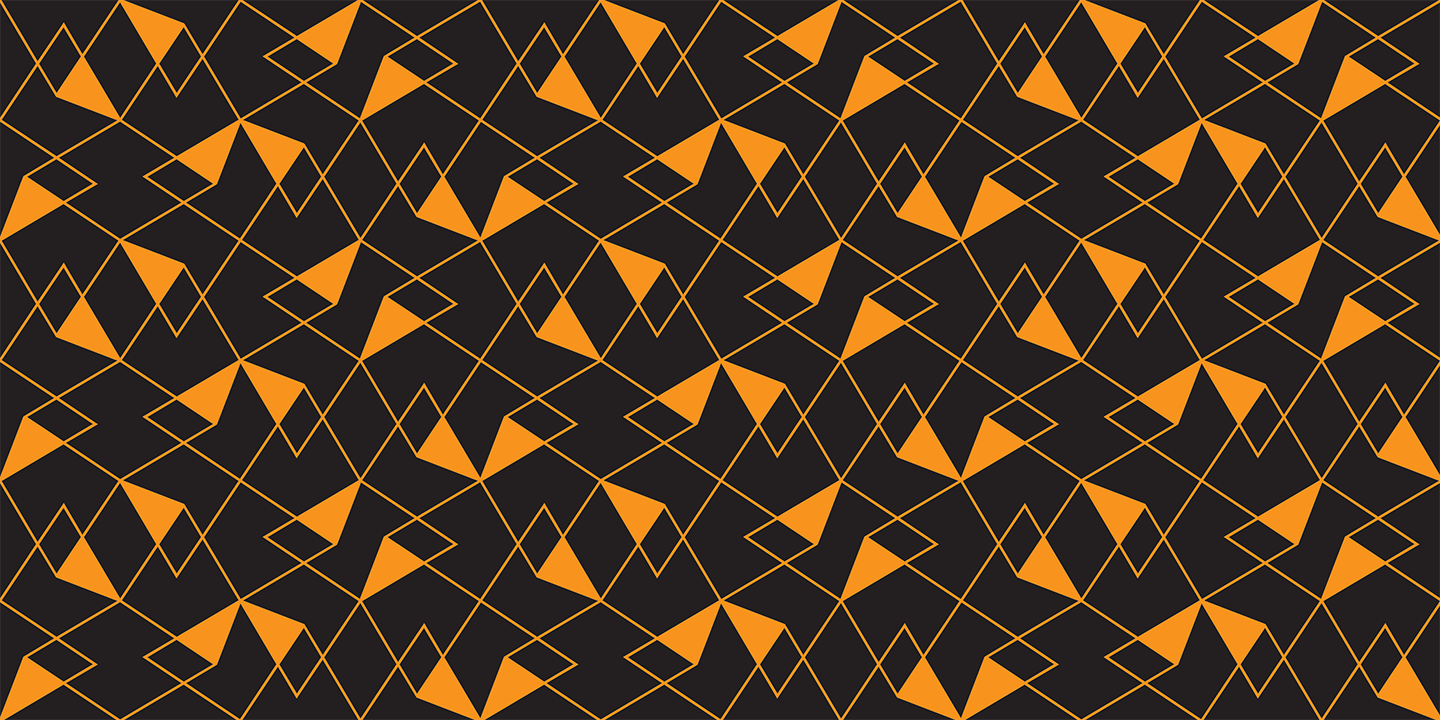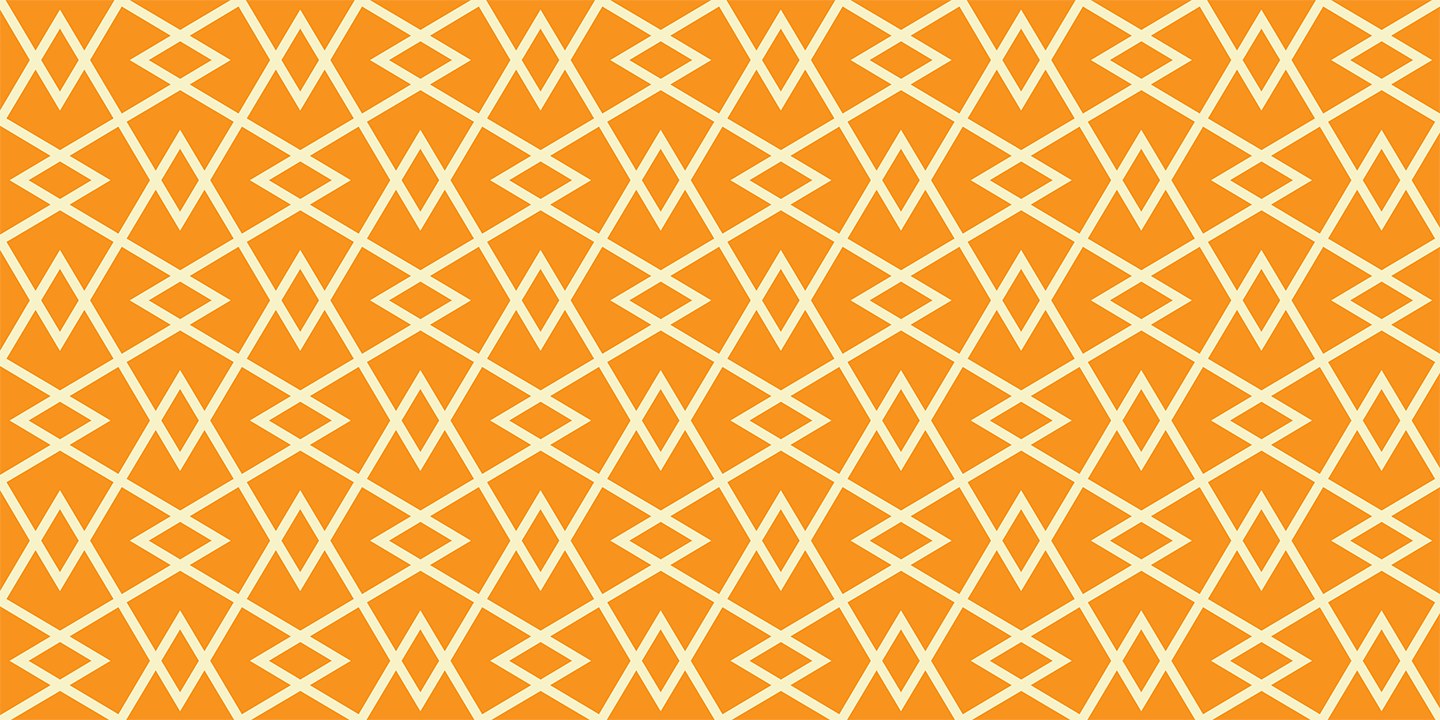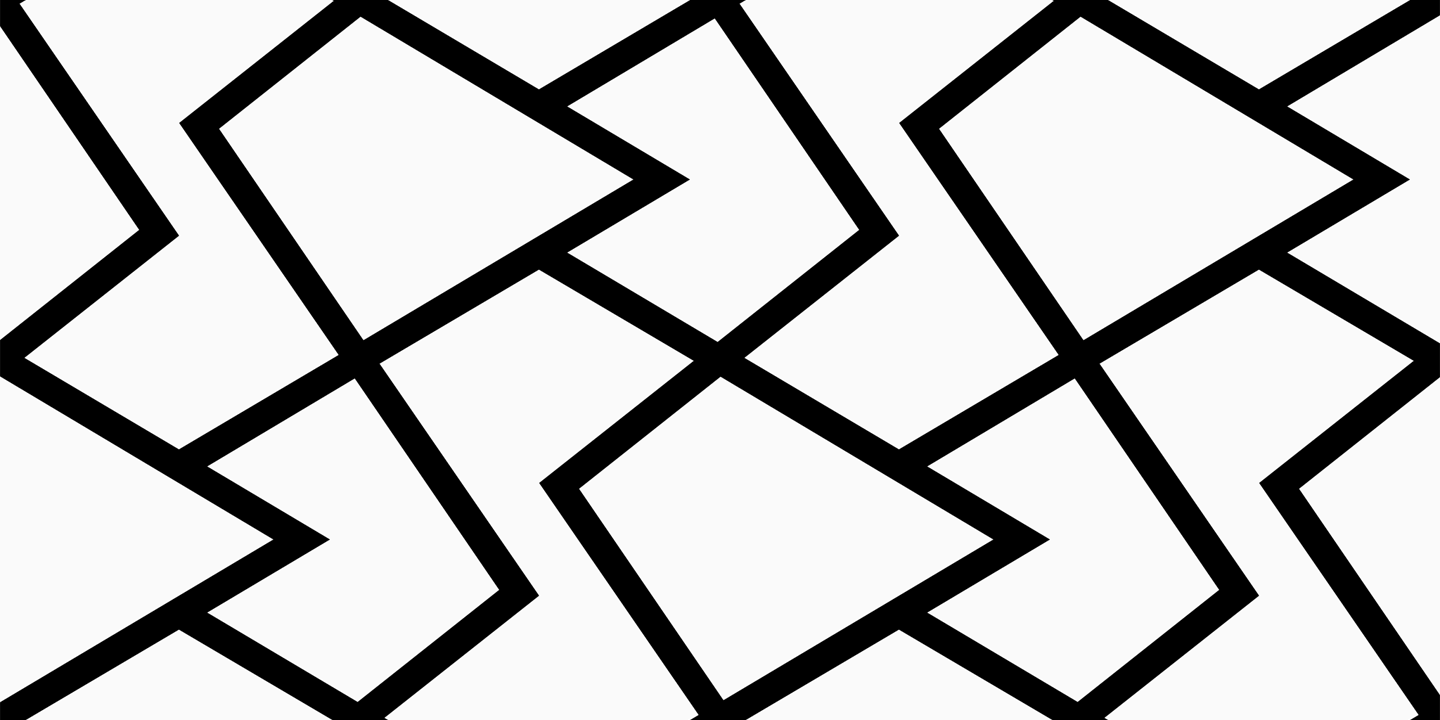 Crackly
Crackly is a pattern font that follows in the footsteps of Licko's previous release, Tangly. Instead of curved lines, Crackly is composed from straight lines that intersect at various angles.
The idea for Crackly came from Licko's ceramic sculptures. She was composing stacked totems from modular cones and disks of various sizes and angles, and to help visualize these shapes in different combinations, she made herself a font so she could type out various sculpture compositions before assembling them.
Recognizing that the font itself had potential, Licko worked on adapting the elements into square proportions that could be rotated and connected. Many of the resulting patterns create illusions of depth with incongruous perspectives, reminiscent of Cubism and M.C. Esher's work.
As Licko was experimenting with the Crackly patterns, it occurred to her that the compositions would make excellent graphics for coloring, so we decided to make a coloring book disguised as a type specimen. Or vice versa?
What Crackly adds to the coloring book phenomenon, though, is that you can use these pattern fonts to make compositions, print them out on your laser printer, and generate your own coloring pages. We imagine that kids and adults alike can enjoy the experience of getting lost in the moment of experimentation and coloring. Or you can use Crackly for any other pattern applications, such as endpapers or backgrounds. The options are limitless.
For more information about Crackly, download the free type specimen.
Crackly $95.00
dEOpQRsTtUVvXZz01235eFflMmnq
Crackly Lines 10
dEOpQRsTtUVvXZz01235eFflMmnq
Crackly Lines 20
dEOpQRsTtUVvXZz01235eFflMmnq
Crackly Lines 30
dEOpQRsTtUVvXZz01235eFflMmnq
Crackly Lines 40
dEOpQRsTtUVvXZz01235eFflMmnq
Crackly Lines 60
dEOpQRsTtUVvXZz01235eFflMmnq
Crackly Lines 80
dEOpQRsTtUVvXZz01235eFflMmnq
Crackly Shadows
dEOpQRsTtUVvXZz01235eFflMmnq
Crackly Shadows 10
dEOpQRsTtUVvXZz01235eFflMmnq
Crackly Shadows 20
dEOpQRsTtUVvXZz01235eFflMmnq
Crackly Shadows 30
dEOpQRsTtUVvXZz01235eFflMmnq
Crackly Shadows 40
dEOpQRsTtUVvXZz01235eFflMmnq
Crackly Shadows 60
dEOpQRsTtUVvXZz01235eFflMmnq
Crackly Shadows 80
dEOpQRsTtUVvXZz01235eFflMmnq
Crackly Knockout Corner Top Left
dEOpQRsTtUVvXZz01235eFflMmnq
Crackly Knockout Corner Top Right
dEOpQRsTtUVvXZz01235eFflMmnq
Crackly Knockout Corner Bottom Left
dEOpQRsTtUVvXZz01235eFflMmnq
Crackly Knockout Corner Bottom right
dEOpQRsTtUVvXZz01235eFflMmnq
Crackly Knockout Edge Top
dEOpQRsTtUVvXZz01235eFflMmnq
Crackly Knockout Edge Bottom
dEOpQRsTtUVvXZz01235eFflMmnq
Crackly Knockout Edge Left
dEOpQRsTtUVvXZz01235eFflMmnq
Crackly Knockout Edge Right
dEOpQRsTtUVvXZz01235eFflMmnq
Crackly Knockout All