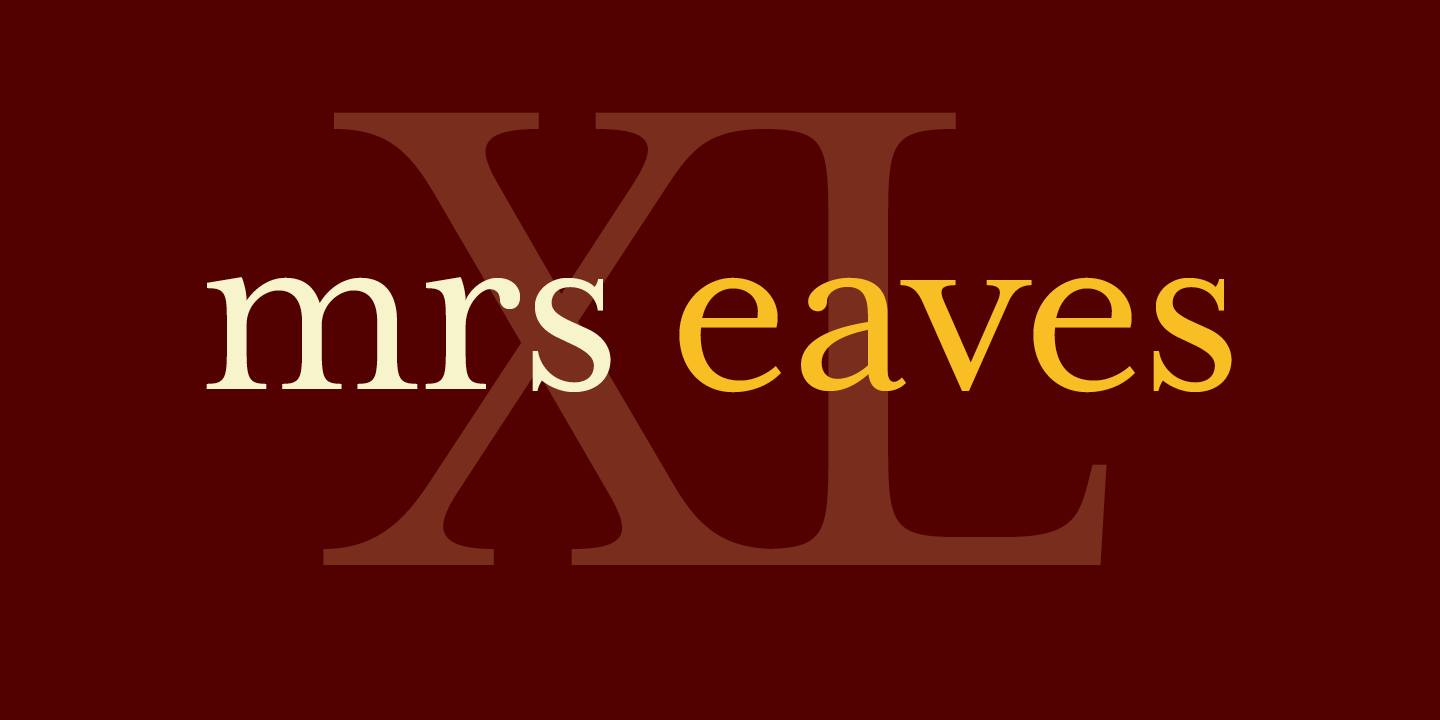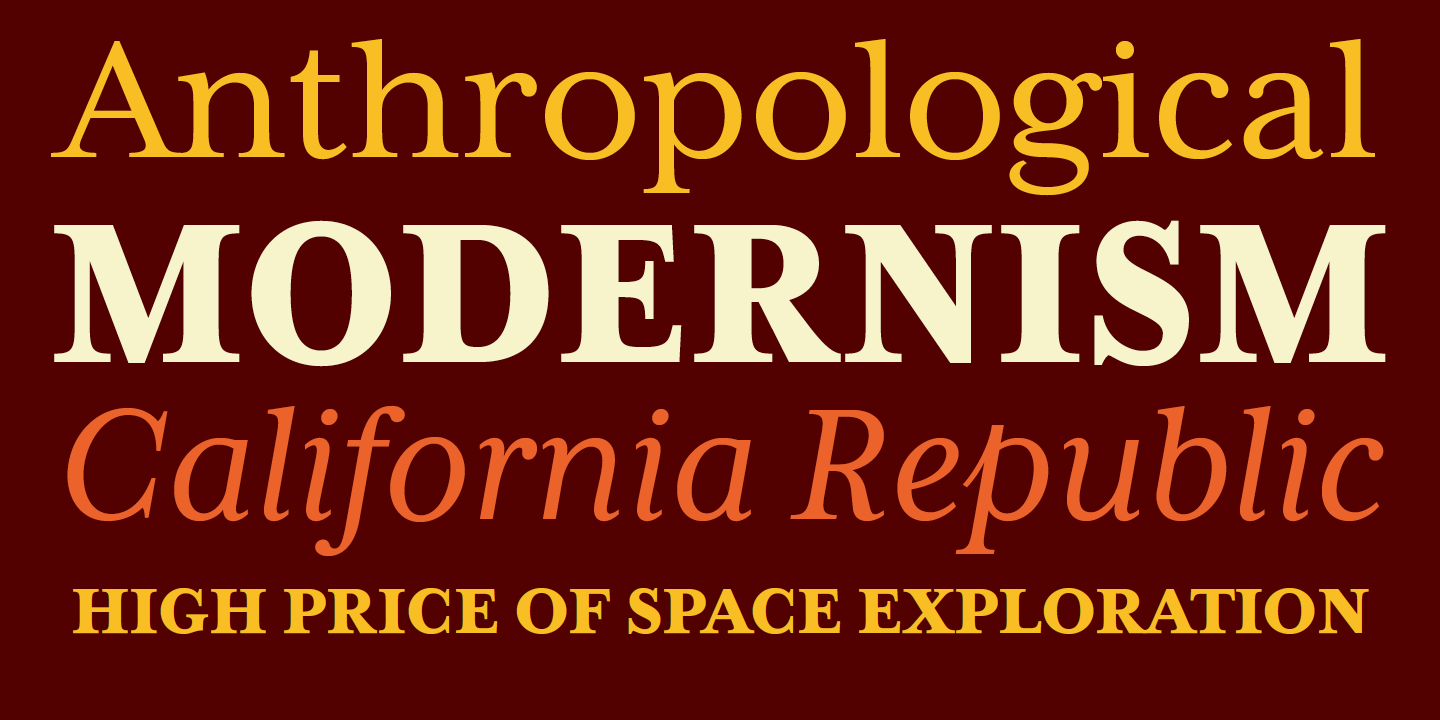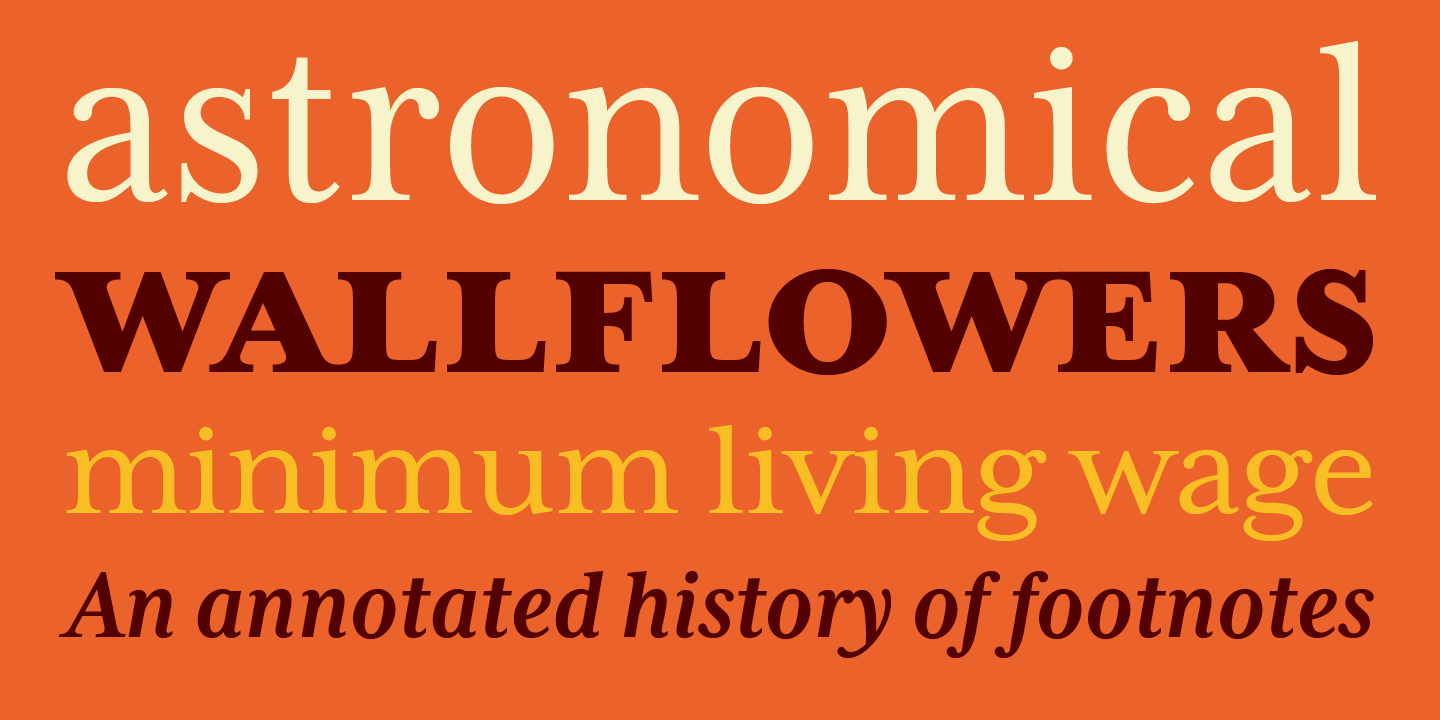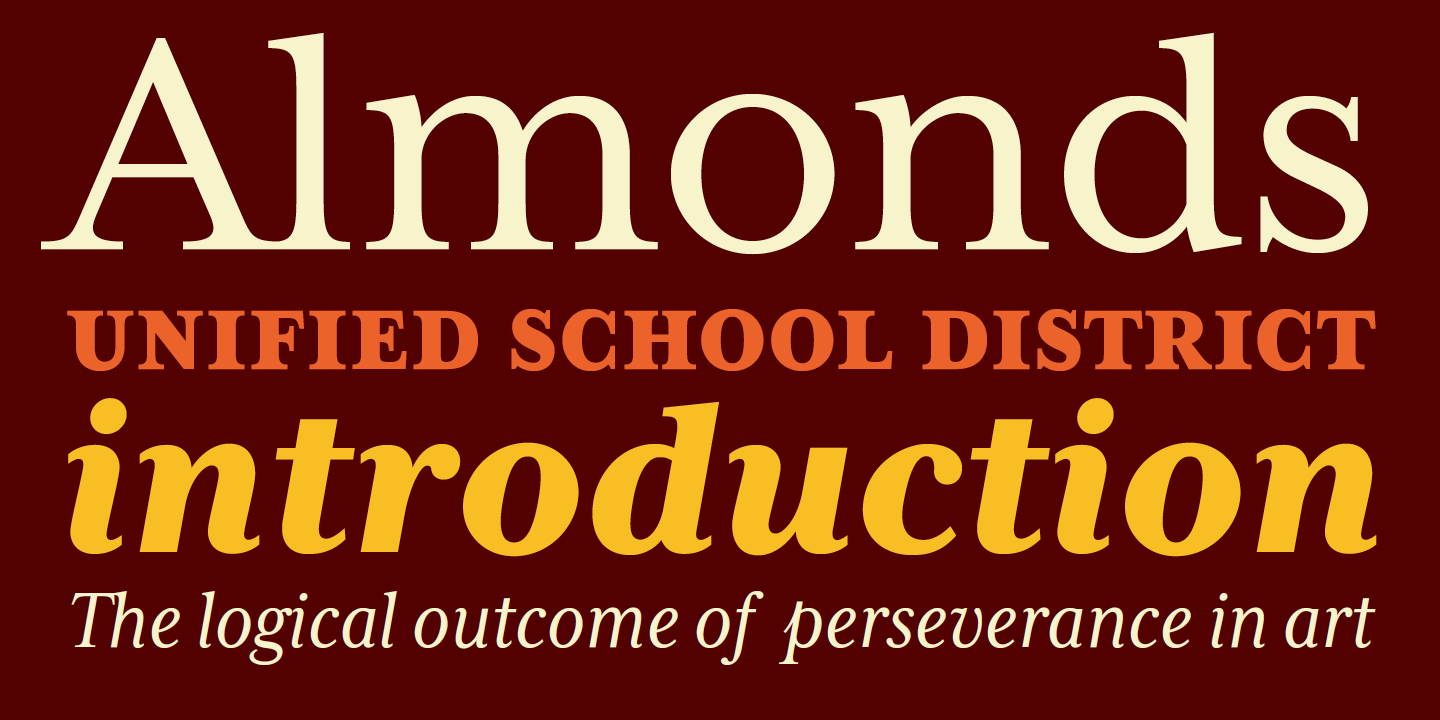 Mrs Eaves XL Serif & Narrow
One area where the original Mrs Eaves seems less comfortable is in the setting of long readerly texts, particularly in environments such as the interiors of books, magazines, and newspapers. It seems to handle long texts well only if there is ample space. In such cases its wide proportions provide a luxurious feel which invites reading. Economy of space was not one of the goals behind the original Mrs Eaves design. With the introduction of Mrs Eaves XL, Licko addresses this issue.
Since Mrs Eaves is one of Emigre's most popular typefaces, it's not surprising that over the years we've received many suggestions for additions to the family. The predominant top three wishes are: greater space economy; the addition of a bold italic style; and the desire to pair it with a sans design. The XL series answers these requests with a comprehensive set of new fonts including a narrow.
The main distinguishing features of Mrs Eaves XL are its larger x-height with shorter ascenders and descenders and overall tighter spacing. These additional fonts expand the Mrs Eaves family for a larger variety of uses, specifically those requiring space economy. The larger x-height also allows a smaller point size to be used while maintaining readability.
Mrs Eaves XL also has a narrow counterpart to the regular, with a set width of about 92 percent which fulfills even more compact uses. At first, this may not seem particularly narrow, but the goal was to provide an alternative to the regular that would work well as a compact text face while maintaining the full characteristics of the regular, rather than an extreme narrow which would be more suitable for headline use.
For more information about Mrs Eaves XL Serif & Narrow, download the free type specimen.
Mrs Eaves XL Serif Regular $59.00
Type your customized text here…
Mrs Eaves XL Serif Regular Italic $49.00
Type your customized text here…
Mrs Eaves XL Serif Bold $59.00
Type your customized text here…
Mrs Eaves XL Serif Bold Italic $49.00
Type your customized text here…
Mrs Eaves XL Serif Heavy $59.00
Type your customized text here…
Mrs Eaves XL Serif Heavy Italic $49.00
Type your customized text here…
Mrs Eaves XL Serif Narrow Regular $59.00
Type your customized text here…
Mrs Eaves XL Serif Narrow Regular Italic $49.00
Type your customized text here…
Mrs Eaves XL Serif Narrow Bold $59.00
Type your customized text here…
Mrs Eaves XL Serif Narrow Bold Italic $49.00
Type your customized text here…
Mrs Eaves XL Serif Narrow Heavy $59.00
Type your customized text here…
Mrs Eaves XL Serif Narrow Heavy Italic $49.00
Type your customized text here…
Mrs Eaves XL Serif Regular, Bold & Heavy Package $180.00
Mrs Eaves XL Serif Narrow Regular, Bold & Heavy Package $180.00
Mrs Eaves XL Serif Volume $299.00