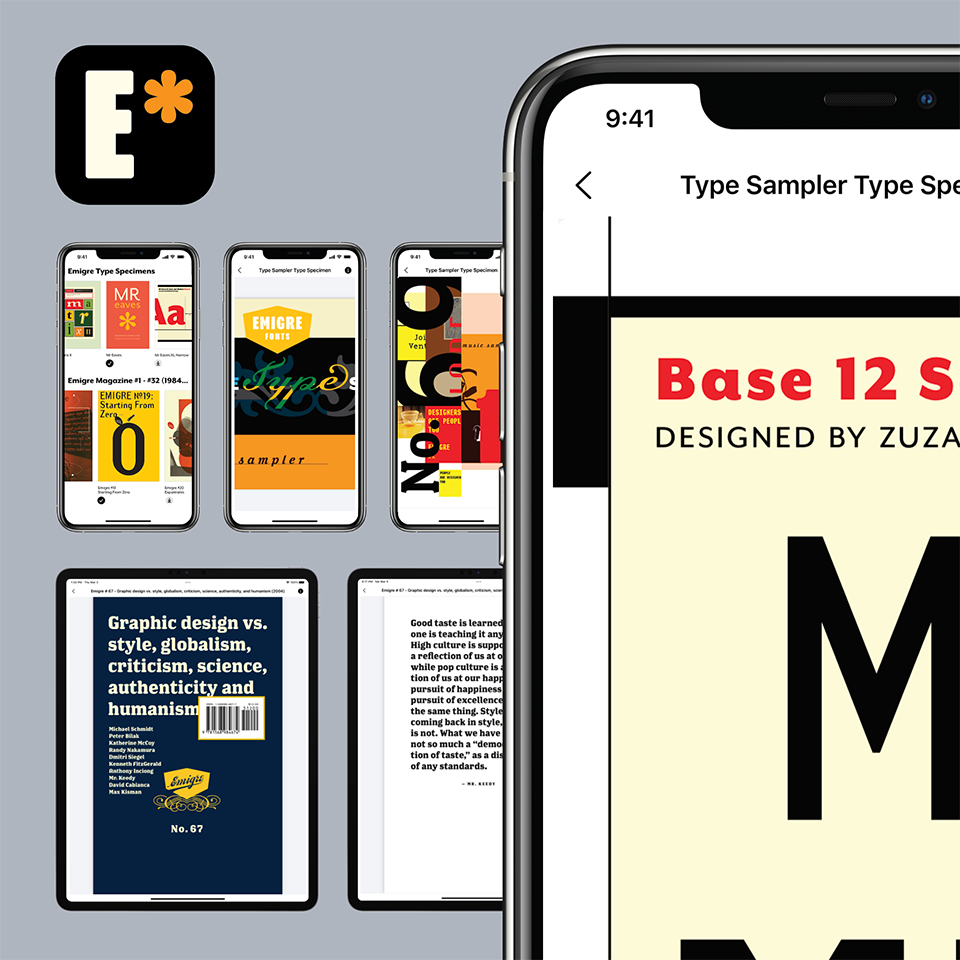 Emigre Fonts App
View and read all pages of the entire collection of Emigre Fonts type specimens, and all issues of Emigre magazine, in this easy-to-use app made for graphic designers and type aficionados alike. Download for free from the Apple Store.
Browse all Emigre type specimens and magazines published since 1984.
See how Emigre ignited the digital revolution in type design.
Zoom in on every typographic detail.
Peruse every Emigre magazine essay and interview in their original layouts.
Read up on the dialogues that circulated around graphic design in the 1990s.
View the layouts that made Emigre both revered and reviled.