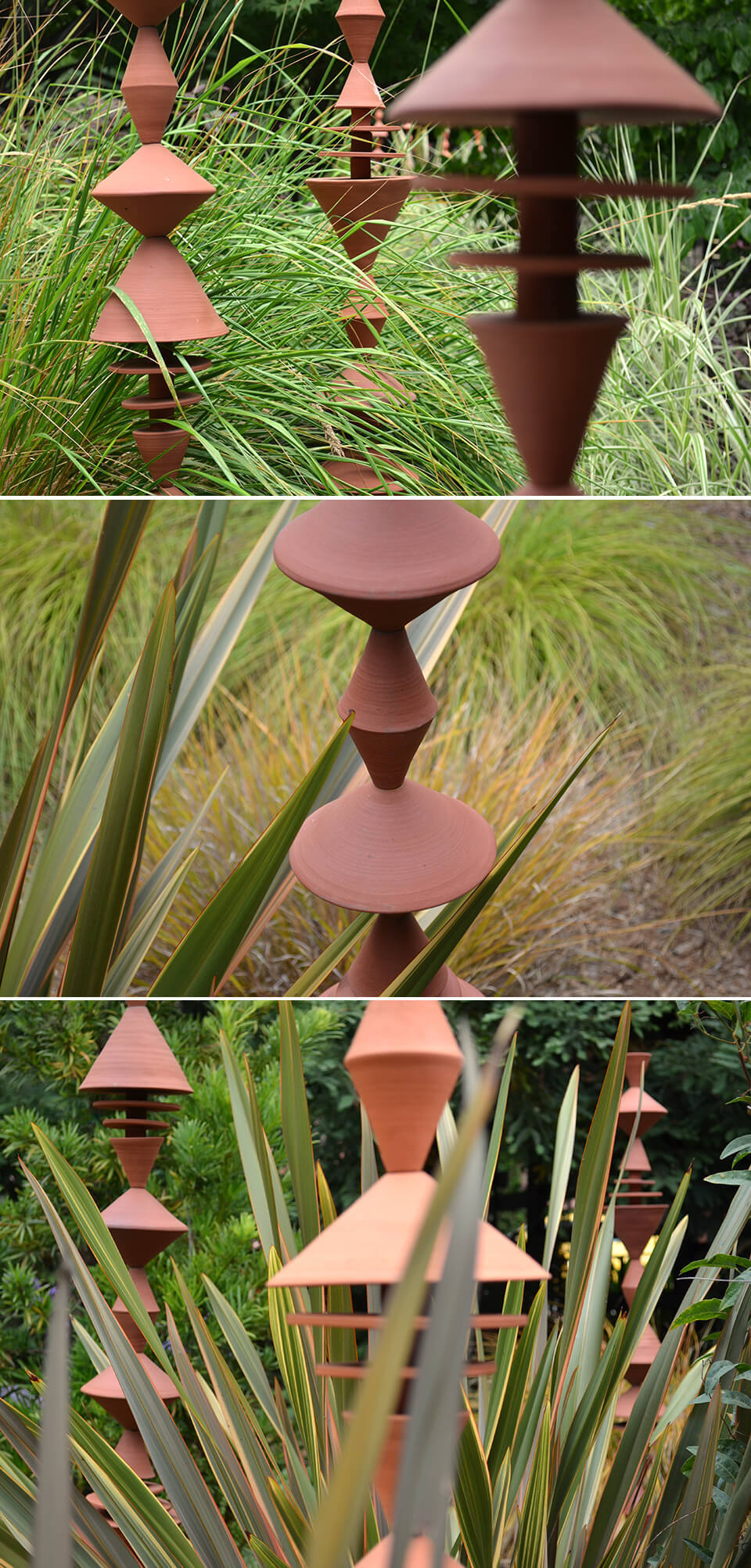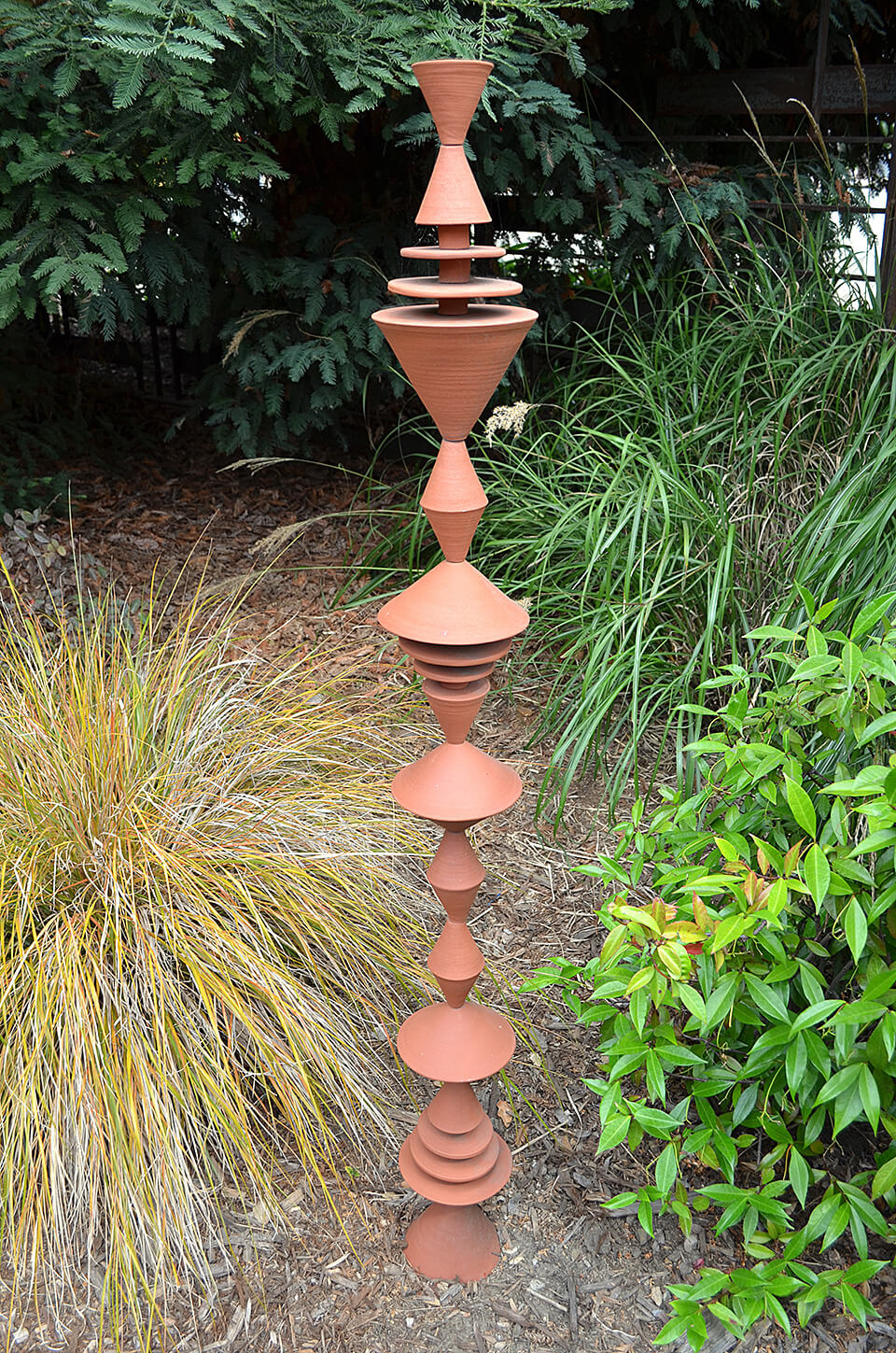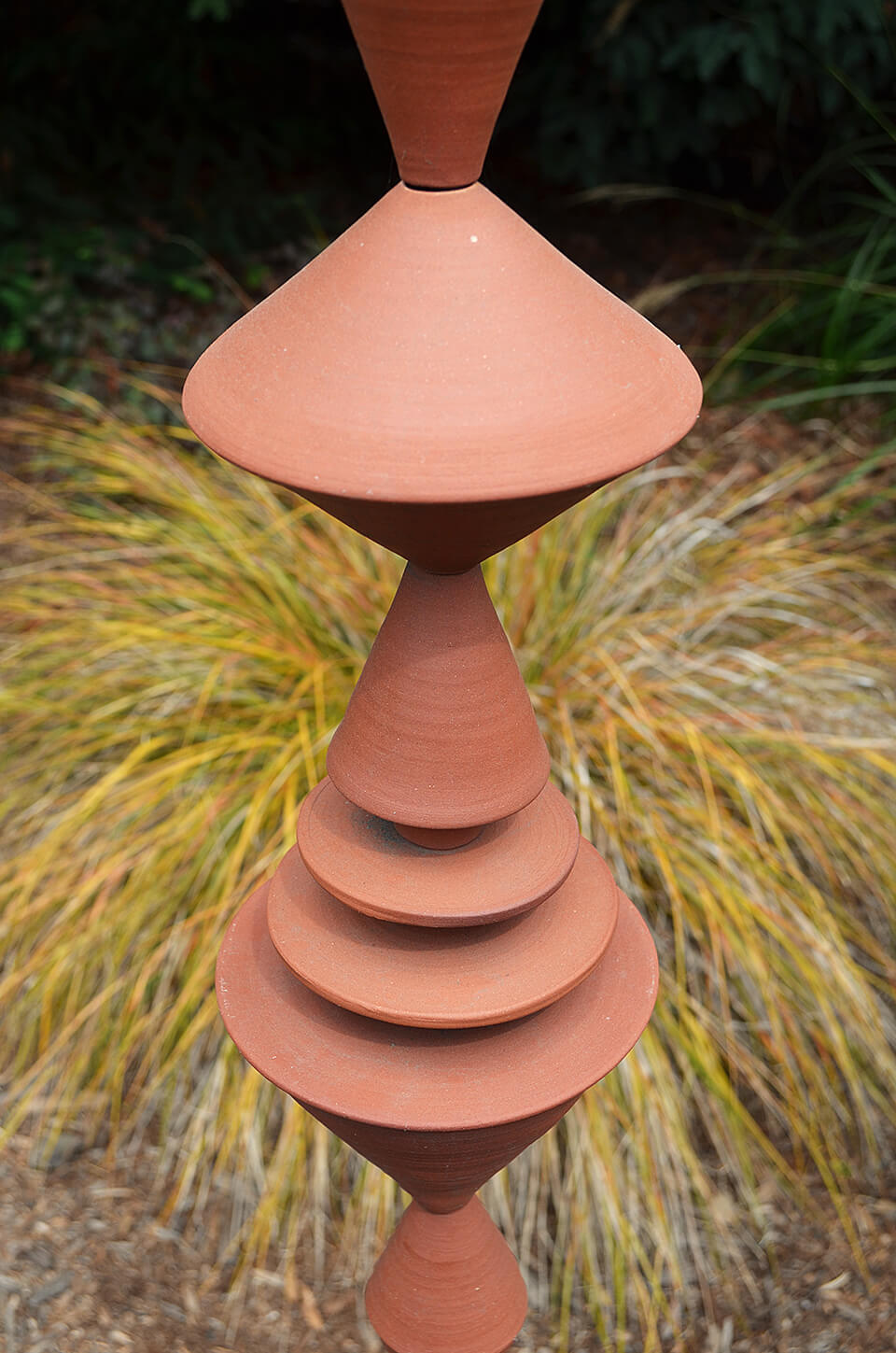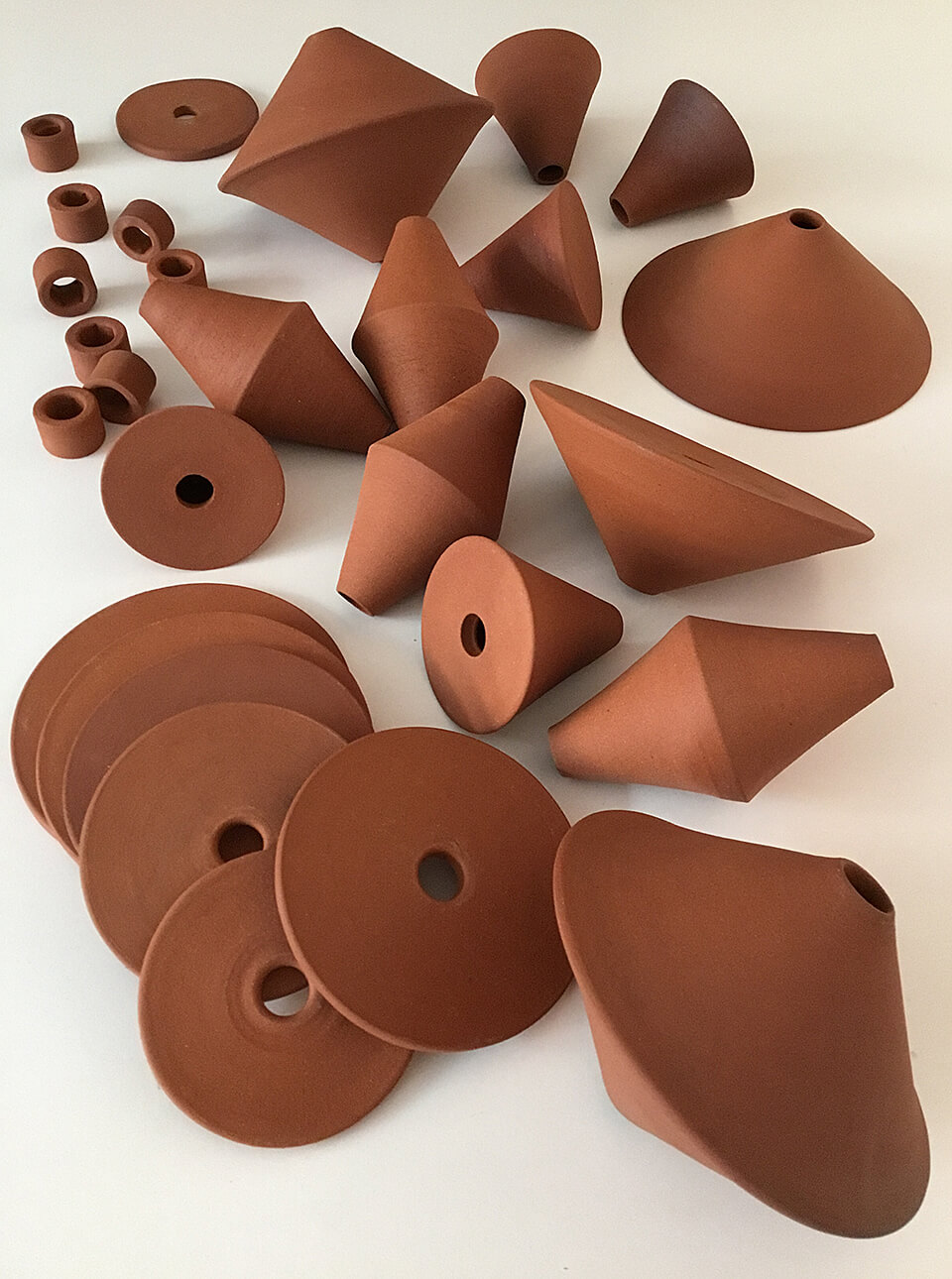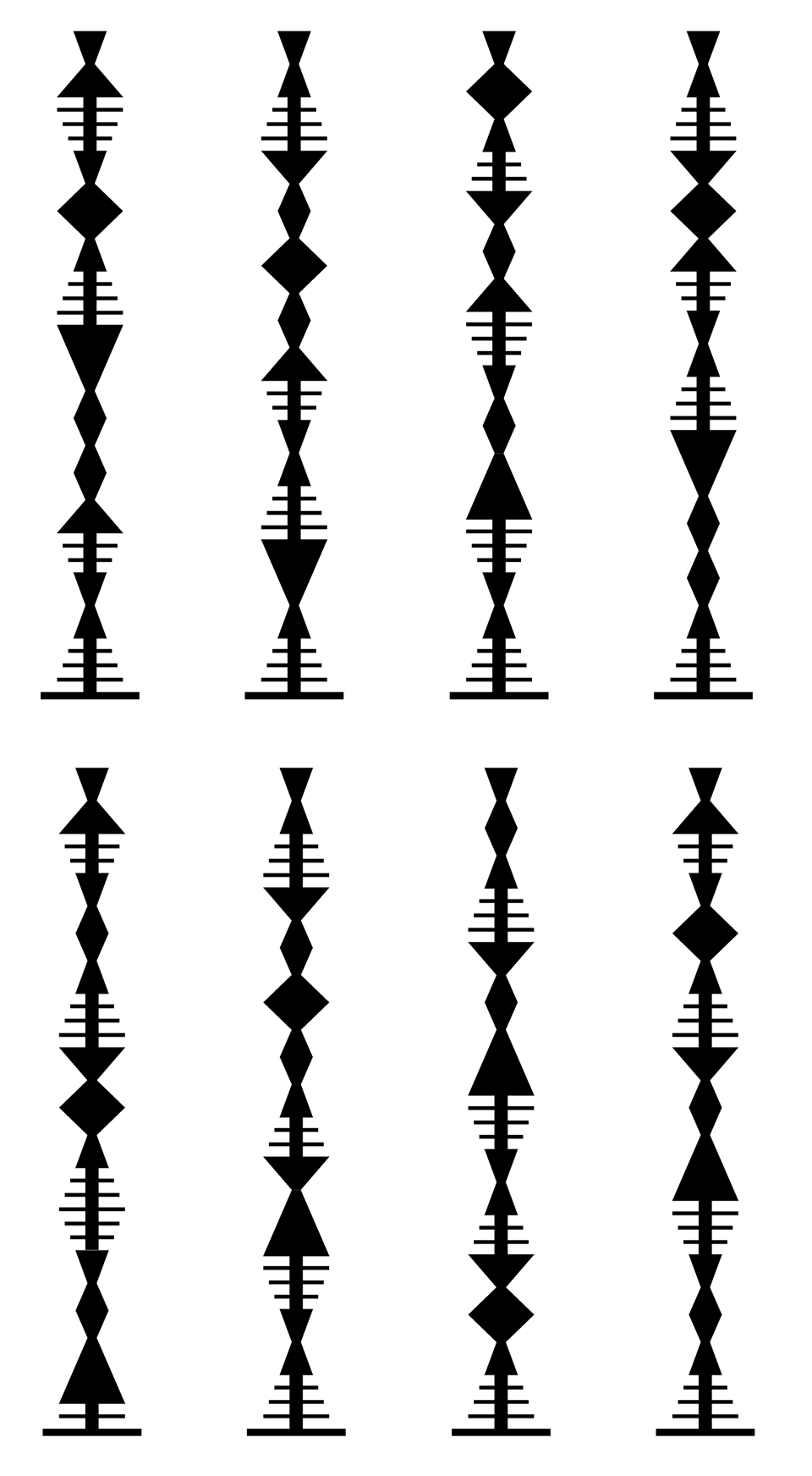 Ceramic Garden Cones
Designed and produced by Zuzana Licko, these ceramic garden sculptures are composed from modular handmade pieces. With a nod to mid-century modern, the geometric forms repeat playfully, complementing both plants and architecture. The unglazed stoneware echoes the color palette of terra-cotta planters.
Delivered unassembled, the elements are threaded onto the provided metal stand at installation site. Avoid exposure to freezing weather.
60" tall, 12" wide at metal base, $2,000.