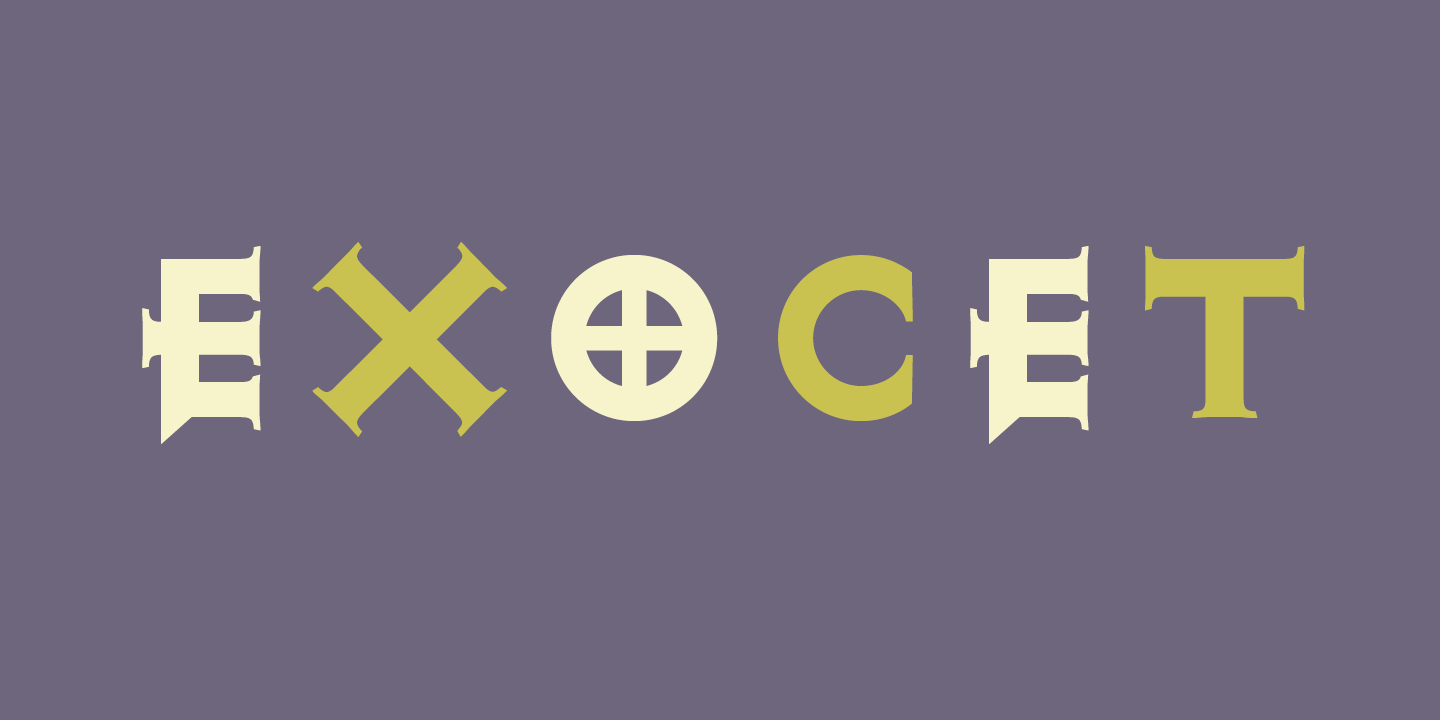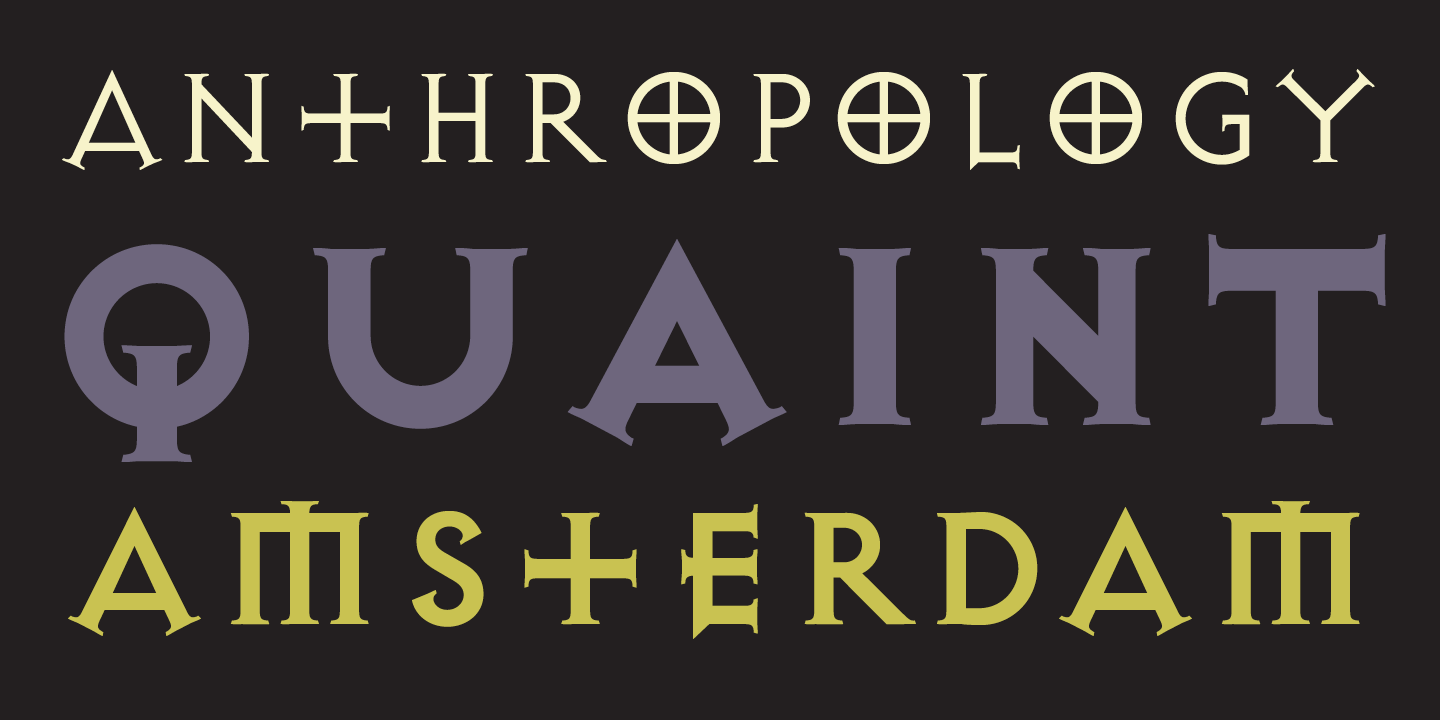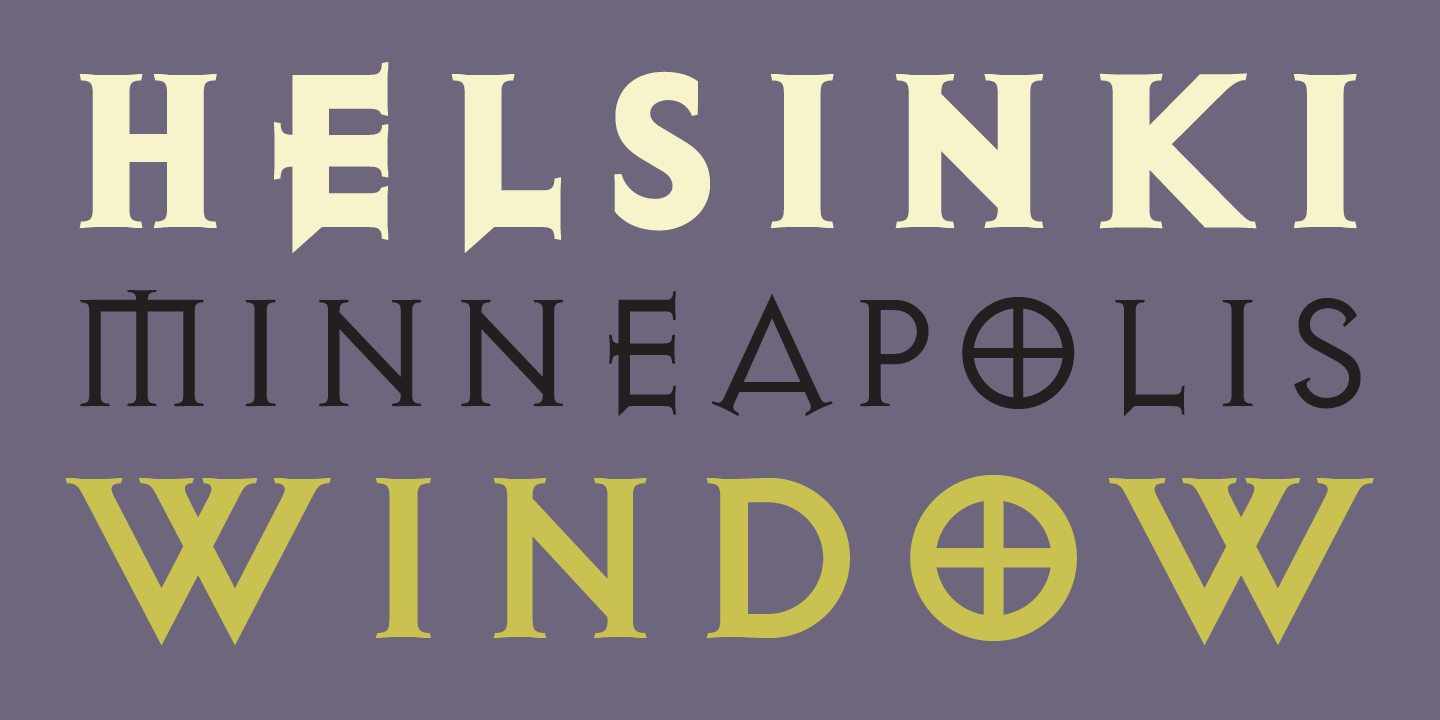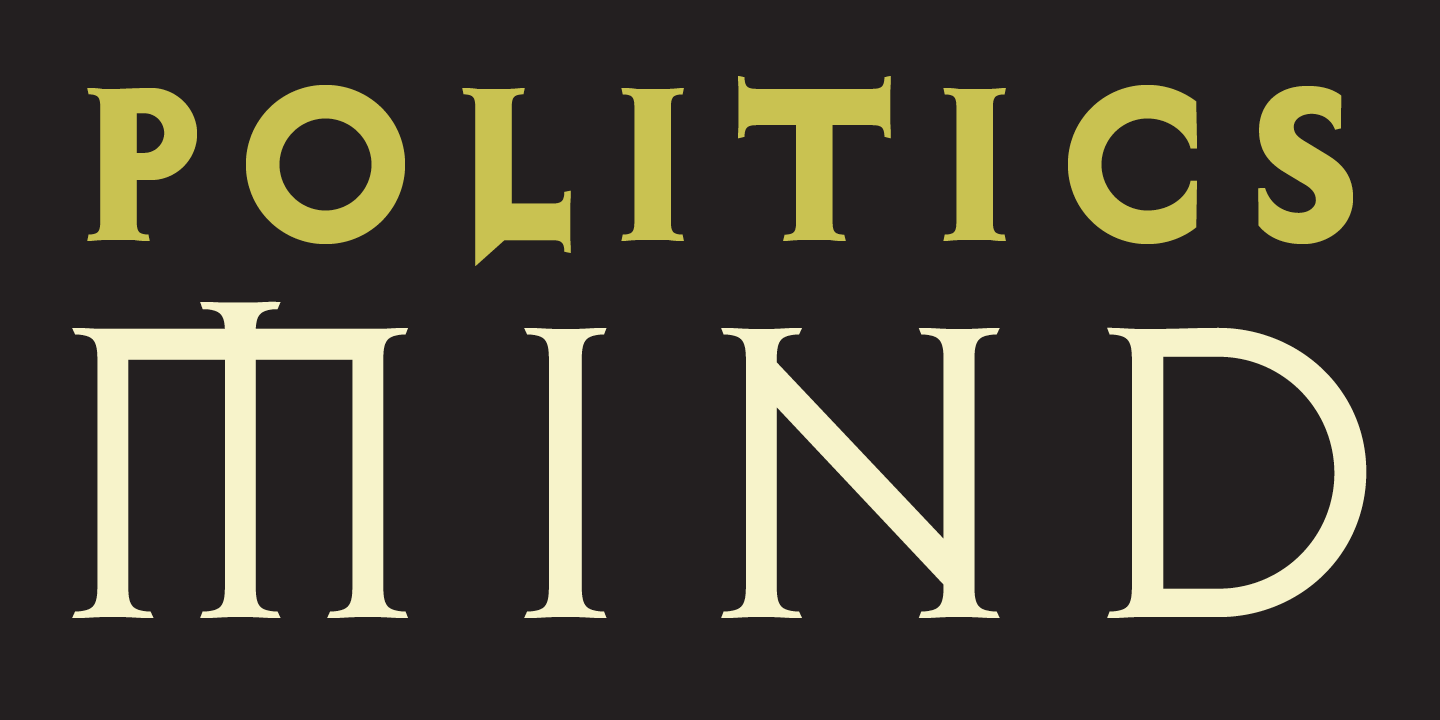 Exocet (Latin + Central European + Cyrillic)
Originally designed for the European annual Illustration Now, Exocet is based on primitive Greek stone carving.
Barnbrook has pointed out that he never really understood the idea of serif type until he experienced drawing it. There are various theories as to how serifs came about. One attributes it to the pull of the brush at the end of the letter, another explains that creating a nice sharp ending at the end of a stem when carving in stone resulted in the idea of serifs. So he decided to try both methods. Working with the brush was useful for seeing exactly how the quirks of a typeface come about. Stone carving he found a much more enlightening experience, for various reasons. It is entirely different from designing type on the Macintosh which is non-physical and the results are impermanent. Stone carving, on the other hand, involves a real physical effort, and Barnbrook felt like he was leaving his marks forever. It was this early encounter with stone carving that greatly influenced the look of Exocet.