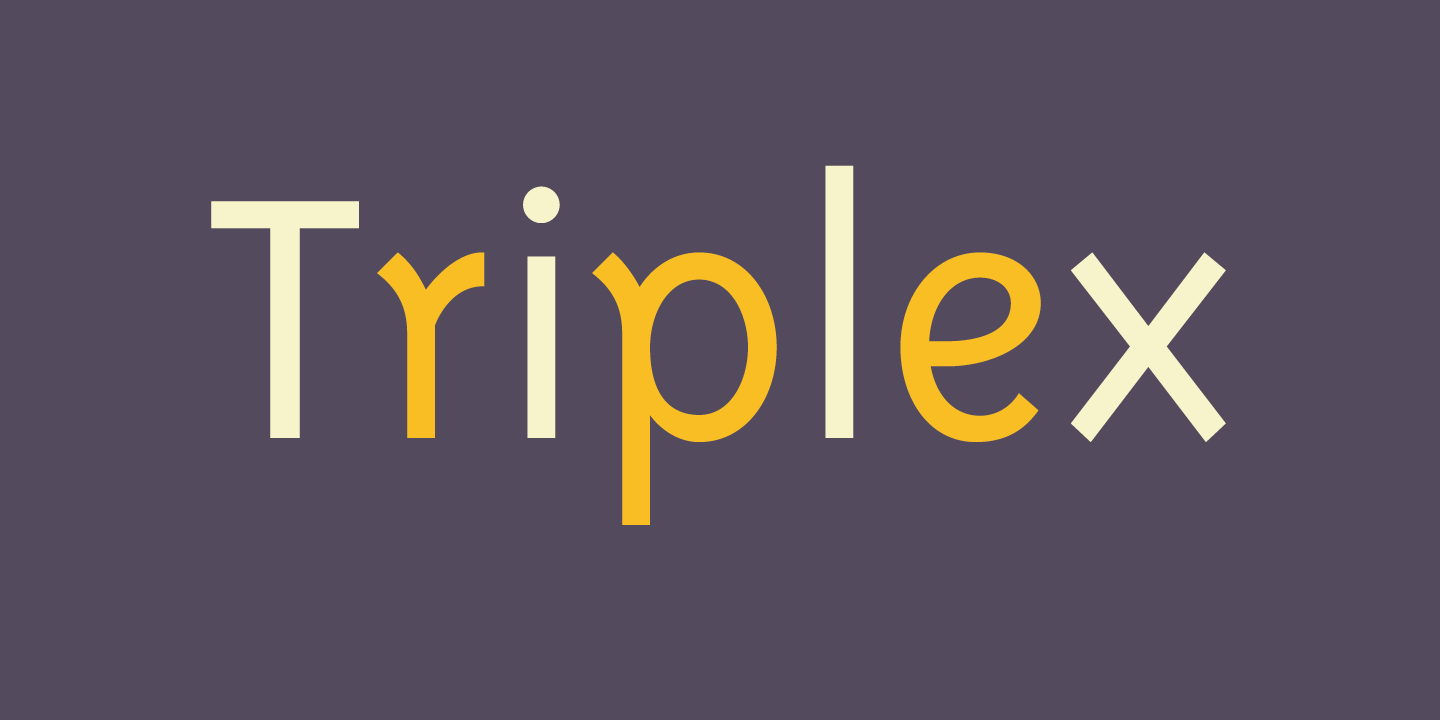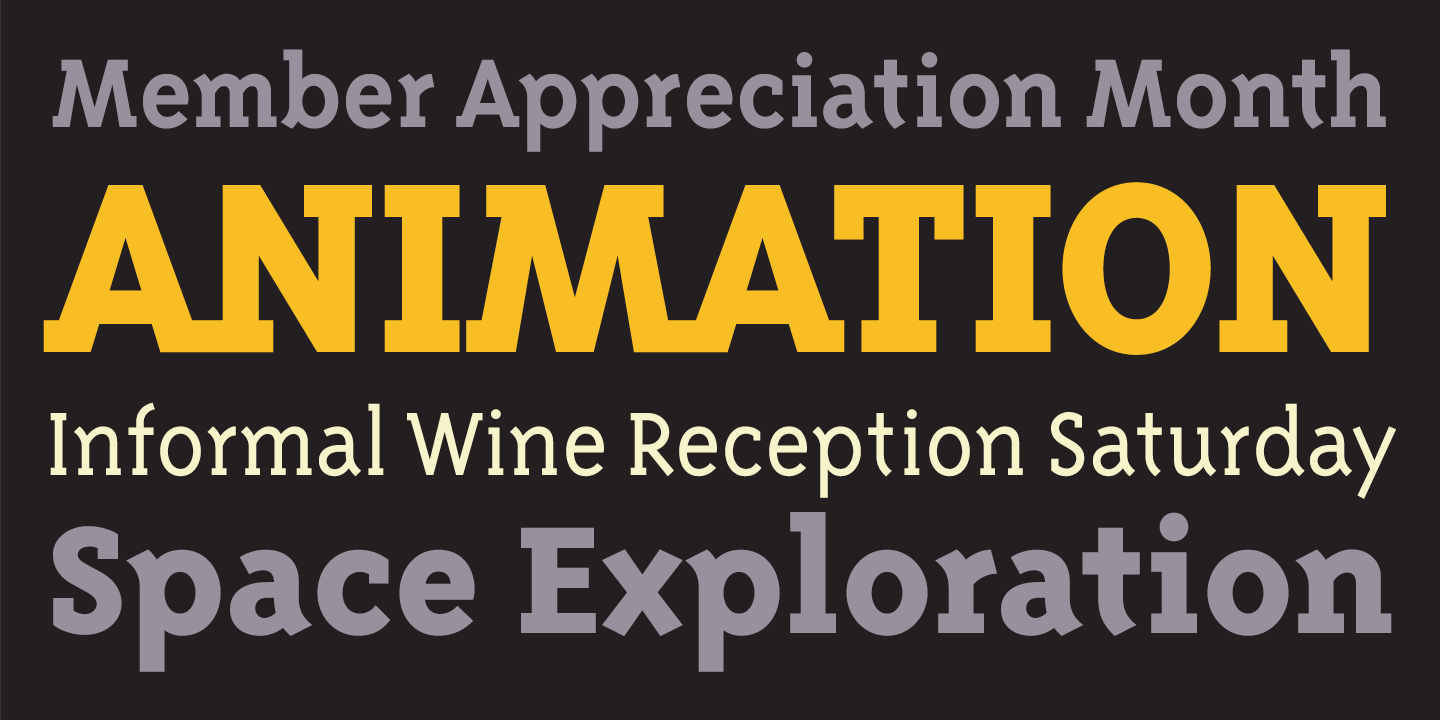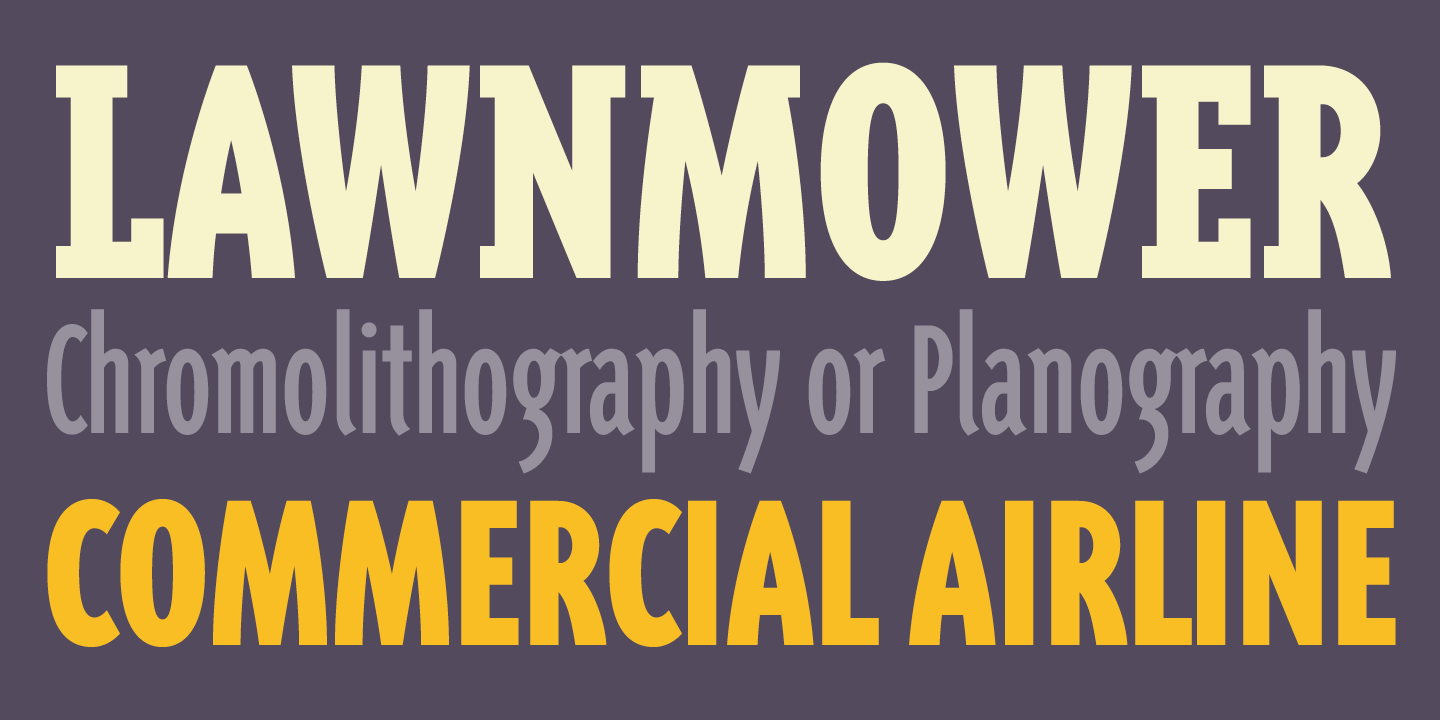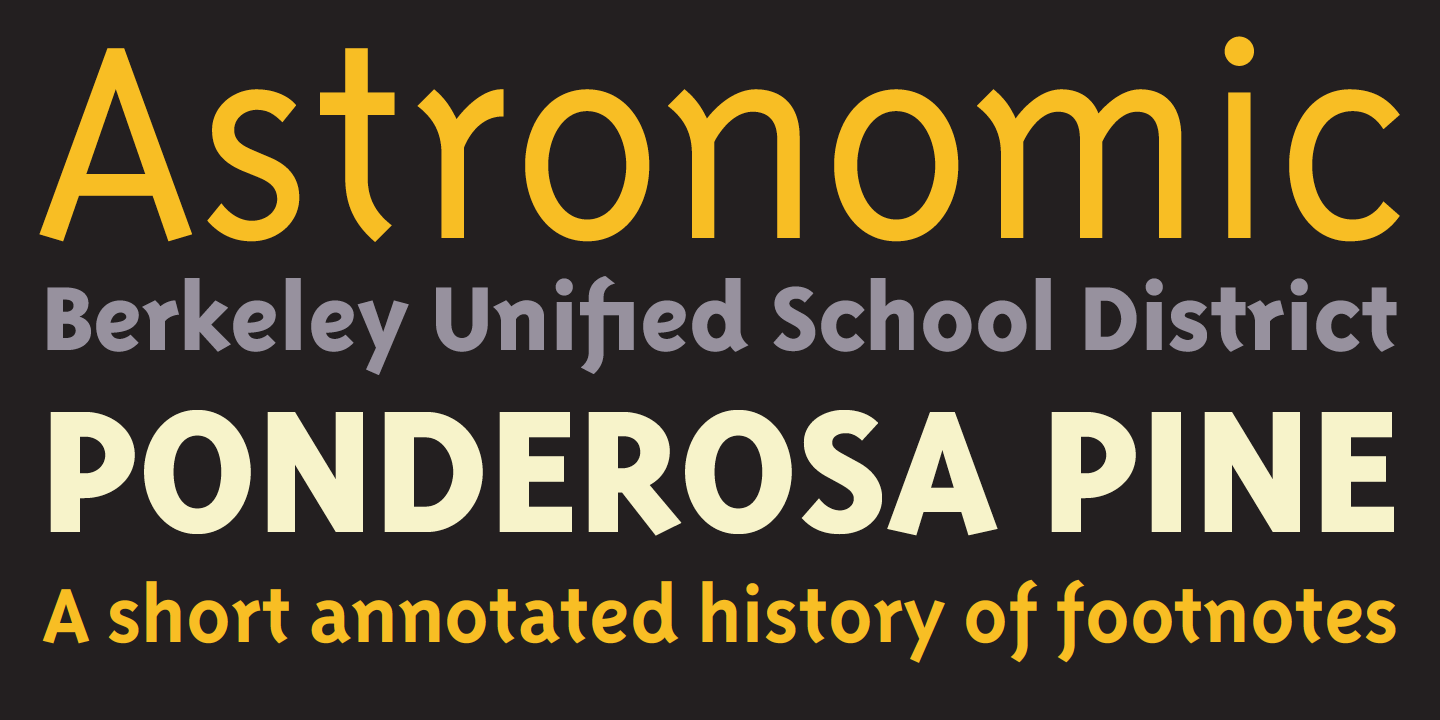 Triplex (Latin + Central European + Greek)
Although initially designed as a rational/geometric font, Triplex developed into one of Licko's most intuitive typeface designs at the time of its release in 1989. Its roots, like many of Licko's fonts during that period, can be traced back to her bitmap typeface designs which often functioned as the skeletons from which she developed her more expressive designs. Triplex's origin can be found in the proportions of Lo-Res Twelve, a bitmap screen font, which morphed into Citizen, made of straight line segments , which then led to the design of Triplex.
Triplex was intended as a less rigid and friendlier substitute for Helvetica, and its first extensive use was in Emigre magazine #14, a special issue devoted to Swiss designers.
The name Triplex refers to the three versions that make up the entire family: Triplex, Triplex Serif and Triplex Italic. Each version of the typeface comes in light, bold and extra bold. The italic was designed and drawn by type designer and sign painter John Downer, and was designed to work with both the serif and sans serif versions.
Triplex CEGR Sans Light $69.00
Type your customized text here…
Triplex CEGR Sans Bold $69.00
Type your customized text here…
Triplex CEGR Sans Extra Bold $69.00
Type your customized text here…
Triplex CEGR Serif Light $69.00
Type your customized text here…
Triplex CEGR Serif Bold $69.00
Type your customized text here…
Triplex CEGR Serif Extra Bold $69.00
Type your customized text here…
Triplex CE Italic Light $49.00
Type your customized text here…
Triplex CE Italic Bold $49.00
Type your customized text here…
Triplex CE Italic Extra Bold $49.00
Type your customized text here…
Triplex CE Condensed Regular $49.00
Type your customized text here…
Triplex CE Condensed Black $49.00
Type your customized text here…
Triplex CE Serif Condensed Regular $49.00
Type your customized text here…
Triplex CE Serif Condensed Black $49.00
Type your customized text here…
Triplex CEGR Volume $490.00